I have a problem face skin. The fact speaks for itself. Simple washing here is not enough. Need careful care. Only he can go to harm if you care at random.
I believe that every problem requires its study. And this one is no exception.
The labels of some products already have the inscription: For problematic skin. I must say that they do not always suit me. But if to compare with the others, then there are really more chances to get on those tonics, masks, lotions, etc., which will have the desired effect.
Often I buy products with the inscription: For sensitive skin. Among them, too, the probability of correct purchase is much higher for me.
Three golden rules
I brought myself 3 important rules:
1. Wash with water twice a day. Water temperature, as in the body: 36.5-36.7 degrees.
2. After washing the face is strictly forbidden to rub with a towel. Wiping is also not desirable. You just need to get wet.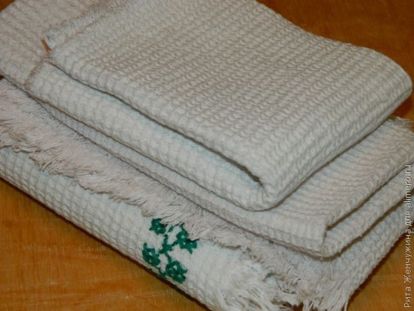 3. Apply a mask or any other cosmetic product (no matter if it is shop-made or home-made) no earlier than in 10 minutes. The skin should be completely dry and ventilated.
Masks for problem skin
Perhaps you use only finished store products. Even so, I advise you not to discount homemade recipes. Then at least you know what and what is made of. And in the purchase of products is still unknown what kind of quality, even if the cost is mind-blowing. Preservatives there certainly are in quantity and considerable.
Fat-free cottage cheese spread kefir so that the mass is obtained as a thick gruel. I have enough 1.5 st.l. curd for such a mask. Carefully spread on problem areas, wash off after 15 minutes.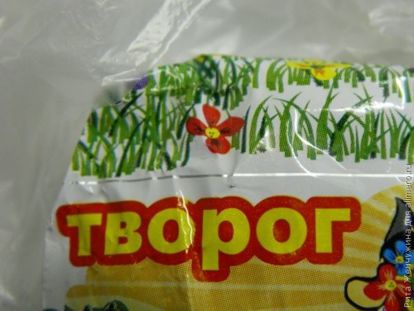 This mask due to hydration contributes to the normalization of all metabolic processes of the skin. To be honest, I love her for cheap. In the cucumber season it's hard to think of it. I rub a cucumber on a fine grater and fill it with raw egg white (where to put the yolk I never have a question, I like it, unlike protein).
Stir and leave for 2-3 minutes. Apply for 15 minutes, wash off. I must say, this mask has a noticeable whitening effect. For those who like to sunbathe, it will not work.
Acne Mask
It needs only 1 teaspoon of honey and 1 tablespoon of juice squeezed from potatoes or onions. So far I have tried each option only once and could not decide what I liked more. But the effect is good from both.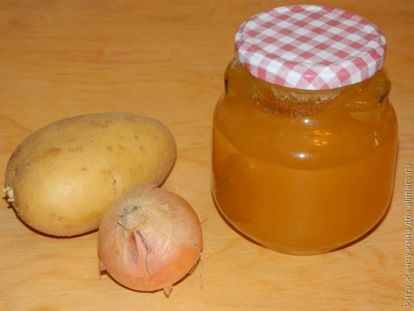 It seems to me that if on this day a sortie is planned somewhere to the people, then it is better to do it with potatoes. Yet natural masks leave a slight smell. Onion brighter. Or it seemed so to me. The next day, nothing smells.
Stir honey with juice, spread his forehead, nose and chin. The area around the eyes and cheeks did not touch. After 20 minutes, washed away.
The main thing is that any mask should be applied very carefully and nothing should be rubbed. Remember that skin is a problem. Do not aggravate the situation!