About 1 time in half a year I order cosmetics in Yves Rocher. First, they like the quality of their products, and second, the gifts that come in the package with the order. The last time my daughter and I chose a glitter Mallow shower gel with glitter and we paid off, we both liked it very much.
In general, this gel was part of the New Year's limited collection, but I think that before the New Year it can be ordered again, because Yves Rocher often repeat the release of collections. In the series under the general title Snow-covered Mallow, it was also possible to purchase hand cream and liquid soap.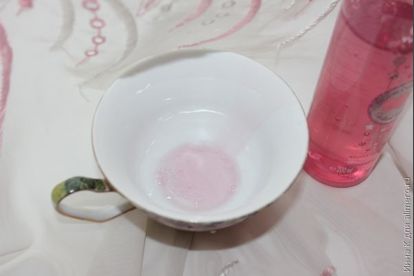 Most of all I was pleased with the scent of this tool. But I want to warn you that he is an amateur. Once a friend came to visit, and I bragged to her with my purchase, and she said that the smell of the gel was too sharp. And this is true, I would say that it is not so much sharp as it is persistent and sweetish.
If someone from home uses the gel, the aroma can be felt even behind the door of the bath. And already in the bathroom it will smell until the morning.
Consistency and properties
The consistency means, in my opinion, is watery, but if you do not find fault, then you can not pay attention to it. The gel foam is wonderful, after the shower the skin is well-moistened, and the foam is washed off without residue.
Sparkles


What makes this gel attractive is, of course, it is sparkles. It is on them that we pecked when ordering a product. Indeed, if you take it as a gift, then this is the perfect choice. The tool itself flickers, the packaging is festive, evoking thoughts about the New Year holidays.
But there is one thing. When buying a product, I expected that the sparkles will remain on the skin a little bit, but this is not in sight. Spangles are clearly visible only in the bottle, and when you lather the product, they do not sparkle and do not overflow on the skin.
I would give this product a solid four, yet the manufacturers slightly deceived my expectations about the sparkles. But the stunning aroma, beautiful packaging and properties of the gel allow us to recommend this tool to other buyers.
Do you buy cosmetics from limited collections in Yves Rocher?