To be honest, I don't know why this happens, but all the best acquisitions (not only in terms of cosmetics and care products, but in general) were made exactly when I wasn't going to buy them at all)))
I made an order in the online store, in which I have been buying constantly for more than one year. This is where Gillette Shaving Gel comes across to my eyes: Avocado Twist Satin Care. Besides, the novelty! I don't know if it's a new product from the manufacturer's company or just in that store, but the advertisement caught me. I bought.
The gel is in the balloon, as a deodorant spray. I must say, the volume on the site was presented different: 75 ml and 200. I don't remember how much the first one cost, and the second, which I took, is 200 rubles with a small tail. Although the tool is new, never tried, I thought that 75 ml is too little, it will end very quickly!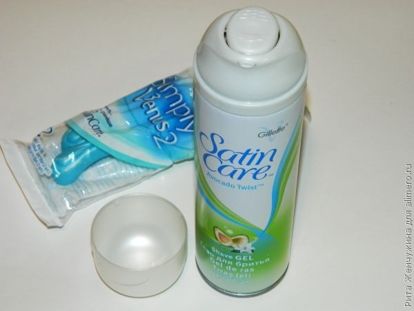 The lid is removed without problems even with wet hands, and under it a spray device. The button is pressed easily and conveniently, the gel is removed outside. By the way, as for me, the design of the bottle is fun and looks good on the shelf along with shampoos and other cosmetics.
Texture and flavor
The gel has a nice green avocado color))) Its texture is rather thick.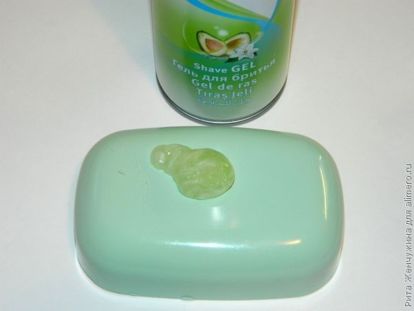 Most of all I liked the fact that it is worth a little to grind it, as it turns into such a white foam, increasing in size.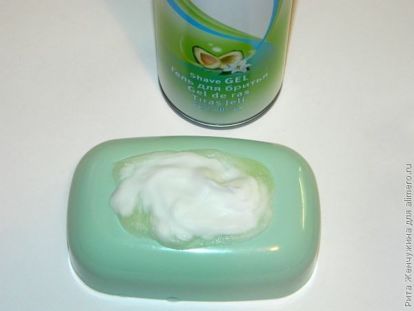 When rubbed, the smell is even more pronounced. It says on the bottle that it is the aroma of aloe, jasmine and rose. Perhaps))) I find it difficult to judge. Only in any case, the smell is very pleasant for me, which is a pleasure during the procedure itself.
Effect in the application
It seems to me, it is not necessary to explain that the gel is applied to wet skin, pounded and only after that the shaving process itself begins. In short, the method of application is the most common for such a tool.
Gel foam is very good, I tried to show it in the photo. It is distributed on the skin easily and pleasantly.
A huge and unexpected advantage was its efficiency! Enough for a long time, because it takes very little for the desired effect. So for those who may have doubts because of the price, I'll immediately say: take it without thinking.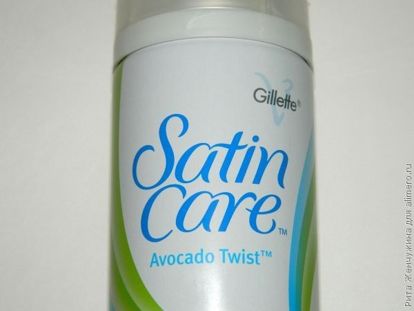 I have a friend who shaves her legs using regular toilet soap. Do not you think that it is terribly uncomfortable. In the same place, in any case there will not be much foam, a razor slip will not be that. She does not buy such funds solely from saving money for such nonsense, as she puts it.
I used to use mostly liquid soap, shower gel or husband's shaving gel))) I was not embarrassed by the men's smell. But when you try the best, you don't want to come back even to just good things.
He does not dry the skin at all. However, I always use a moisturizer after the shaving procedure. No irritation, redness and so on. Neat, smooth legs.
The only minus that I found is that it is not visible how much of it remains in the bottle. I must say, this is my habit of controlling everything manifested))) But when you shake by the sound, you can guess how much approximately it is left there. So he has no cons, no!