Many women at least once faced with the problem of black spots on the face. In the modern world there are many means to care for the skin of the face, as well as various cosmetic procedures.
For a start, it is worth figuring out what it is – black dots. In any skin, there are sebaceous glands that regulate perspiration. Dirty air, dust, stress, and an unhealthy lifestyle will clog the pores.
Thus, sebum accumulates in comedones (the medical term for black dots). The pores become black when exposed to air.
Women and girls use various scrubs, masks and stripes to remove black dots. I have never used strips, and I often cannot use scrubs because of the combination of skin type.
After wandering on the Internet, I came across an article that suggested a method for removing black dots using a gelatin mask. While my daughter was sleeping, I decided to try this method.
Recipe and cooking
– 1 tablespoon gelatin
– 1 tablespoon of milk
Take a small capacity, suitable for a microwave. Heat the mass on the stove for a few seconds or in the microwave for 10 seconds. If the microwave is powerful, 5 seconds is enough.
Then carefully mix, gelatin I have not completely dissolved. Using an eye brush, I applied the mixture to the problem areas of the skin of the face – nose, chin, part of the forehead.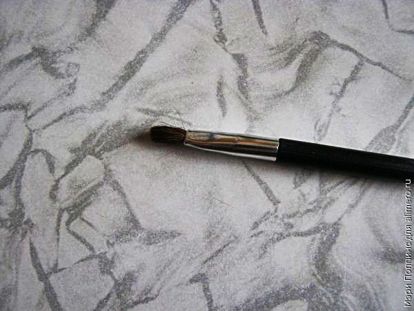 Attention! This mask can not be applied to the entire face, as its structure is rather dense and rigid. We are waiting for 10-15 minutes to complete drying. You can not talk, laugh and smile, otherwise break the film. We sit in silence and wait.
Now you can begin to remove the film from the face. Done! Wash off the remnants of the mask with warm water and apply moisturizing face cream to the skin.
1) Fast cooking
2) Affordable and inexpensive ingredients
3) Mask can be made at home
4) Result 50 to 50
1) Unpleasant for me to smell the mask in the process of applying. If I do it again, add a drop of essential oil. When the film dries, the aroma is not audible.
2) You can not talk and laugh, otherwise the film will crack. Thank God that my faithful went to bed with a child, otherwise I would surely laugh at me specifically.
3) The film from the face is removed non-uniformly and pieces are left on the face.
4) Painful sensations in some areas of the skin. Beauty requires sacrifice, but hair can be removed all over the face. By the way, you should try this method to remove the hairs on the legs. And what happens? It would be nice.
The black dots on my nose are not pronounced. They are practically invisible only if you look closely. In principle, the gelatin mask removes black dots, but not completely. It reminds me of hair removal strips. The effect is there, but not abosol.