I think many people came across sweating feet. In my opinion, men suffer from this problem more, but she has not avoided us either.
First, each organism has its own specific physiological features. Secondly, the summer heat affects more or less everyone.
Well, and thirdly, there are several other factors that provoke increased sweating. This is a metabolic disorder, a long stay in shoes, smoking, drinking alcohol, changing the diet or an abundance of spicy food. This last one is about me – I love all sorts of spices, spices and experiments with them.
Today I want to share the tools that I have tried for the summer season and continue to use it now as needed.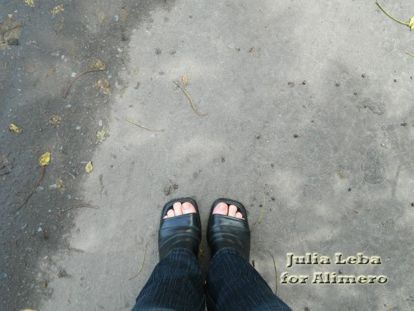 Oak bark baths
For it will need:
– 1/2 Art. oak bark
– 1 liter of water
Grind the bark (I buy in a pharmacy, usually packing 50 and 100 g), fill it with water and put on fire. After boiling, reduce the gas and boil for 7-10 minutes. Strain.
Dilute the resulting broth with a liter of cold water, lower the legs into it for 15-20 minutes. In the hot time, you need to do the baths every other day, and in the cold – once a week is enough.
In addition to the main effect of such baths are still good for relieving tired legs. In my opinion, this is the most popular means to get rid of the smell and convenient – does not require much effort.
For them will require:
– 1 tsp. drinking soda
– 1 tbsp. warm water
– 8 cotton pads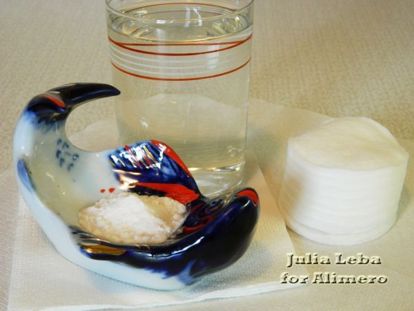 Drinking soda should be stirred in warm water until completely dissolved.
First rinse your feet with the resulting solution. After that, moisten them with cotton swabs or discs and place between your fingers, leave it at night. In the morning, prepare the soda solution again and rinse your feet again.
To get a lasting effect, you need to make compresses a course – every night for a week. Well helps, but rather troublesome method.
It is equally important to properly care for your shoes so that there is no unpleasant smell inside. Some types of sports shoes can be washed, read the information on this tag. Try to do this every 1-2 months when taking into account the constant socks. In any case, change the insoles at least once every six months.
You should also remember that shoes should be stored in a well-ventilated place, preferably bright. Such an environment is minimally dangerous in terms of microbial reproduction. When there is an opportunity, I still put inside small bags filled with juniper chips or various fragrant herbs.