All of us, women, dream of a smooth skin that has a healthy appearance. We want to look beautiful regardless of age and for this we use a variety of means: from store creams, scrubs and masks to folk remedies. In today's topic, I want to consider folk remedies for wrinkles.
Grandma with a mask
I got my first acquaintance with the anti-wrinkle remedy at school. No, do not be afraid, then I did not have facial wrinkles. By the way, there are a few of them now. And my grandmother decided to experiment.
I went to the granny in another room, and what was my surprise when I saw her with a grated cucumber on her face. I stuck with questions, and my grandmother explained: Here, I made a salad for you and decided to recall my skin. I want the wrinkles to smooth out.
I still remember this situation with a smile, although many years have passed. Indeed, every woman in the struggle for beauty uses all sorts of means. And Grandma wanted to look younger.
My cucumber experience



Many years have passed, and once a student friend and I decided to take care of our skin. The idea to make masks suggested Lisa, and I supported. But here's the bad luck: do many products live in the student fridge?
I think the answer you know, the refrigerator was half empty. And our attention was attracted by fresh cucumbers. We immediately used them for their intended purpose. But we didn't have graters, so we put cucumbers on the face in thin slices. Was there an effect? It seemed to us that yes!
Subsequent experiments – curd mask
No longer a student, I continued to experiment on my skin. Fortunately, there was a great helper – the Internet. The network has a huge number of folk remedies for wrinkles: masks from various products, herbal lotions, tonics and so on.
I was attracted to delicious recipes. One of them: a nourishing mask of cottage cheese and a banana. I took 2 tablespoons of cottage cheese, added a banana (about the same amount) and two tablespoons of warm milk added with a fork.
I applied the mask for 15-20 minutes, then washed it off with warm water. According to my feelings, the effect was more noticeable than from the cucumber mask. The skin became smooth and silky, fine wrinkles smoothed out. Whether it actually was or effect of auto-suggestion – I do not know.
In this embodiment, the mask can be used together with banana persimmon flesh. Going to try the other day. After all, I really like persimmon.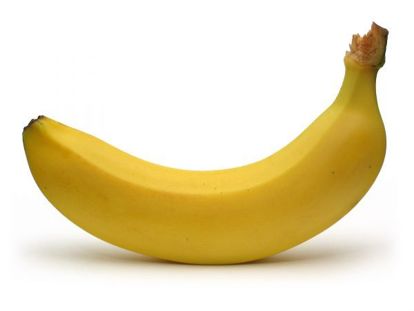 Chamomile Lotion


I also tried this version of anti-wrinkle lotion: pour a glass of white wine with a tablespoon of dried chamomile flowers and leave for two weeks to insist. Wipe face in the morning and evening, after the procedure, apply a nourishing cream.
I was prompted to choose this recipe because half a bottle of wine remained after the birthday. And I decided to try. Although there were doubts: the use of alcohol seemed more logical to me.
I think you do not need to explain that any cosmetic product has a beneficial effect only with regular use. I used them only periodically. Maybe you will be more consistent.
When choosing a face mask, be sure to consider your skin type.
It is pleasant to make masks from vegetables, fruits and other products. They have a low cost. However, I believe that a more noticeable result can be obtained from conventional cosmetics (creams, tonics, lotions).
Enjoy your experiments, and – be beautiful!