Five years ago, faced with an unpleasant problem – warts. What I just did not try to get rid of them. So I decided to write about effective recipes.
I took, as one ancient book advises, one potato, unpeeled and uncooked, and cut it into two parts. With each half I rubbed the warts on the body, then folded the halves and tied them with thread.
Then I threw the potato into the yard. The book promised that the warts would disappear as soon as the potato rot. You could use a beetroot or an apple. Frankly, this method did not help.
Method with string
Then I tried another one that my friend suggested to me. I took a simple thread and tied a knot over each wart. To do this procedure should be a decreasing moon. Then I buried the knotted thread. Warts had to disappear simultaneously with the moment when the thread would rot.
Ash method
Without waiting for this happy moment, I tried another method. In several wooden matches I broke off the heads with gray, and burned the matches. It turned out coal, which I rubbed into a powder, then added water in a small amount to it and ground it into a mush.
I greased the warts with this gruel, and put a adhesive plaster on top of it. The procedure should be repeated for several days. By the way, some warts really dried out and wrinkled.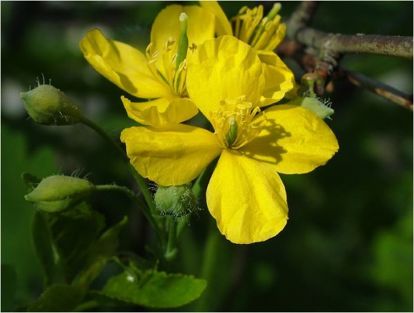 The other method turned out to be more effective. I bought in a pharmacy infusion of celandine and lubricated them warts. But best of all, the juice of celandine helped me, which I gathered at the dacha, then I added dandelion leaves, marigolds, sundew juice and tea tree oil to it. This mixture helped perfectly.
Dough with vinegar
Unfortunately, getting rid of some warts, I acquired others. Therefore, we had to look for new methods of dealing with them. On the recommendation of girlfriends, I took acetic acid, stronger than regular vinegar.
For this method, a band of adhesive tape is taken, and a hole is made in it, the size of which roughly corresponds to the wart. The adhesive plaster is glued in such a way that the wart protrudes from it. This is done to protect the skin around the wart. I mixed the acetic acid with wheat flour, stirring to obtain the consistency of thick dough.
I made this dough on each wart, and on top covered with a bandage so that my applications would not fall off. I repeated this procedure for several days in a row, and the warts began to fall off one by one. Unfortunately, a small scar has remained in place of each wart.