Spring is coming, and after it summer. As always, women want to look beautiful and attractive at this time. I'd like to wear a short dress or shorts, or look great in a bathing suit on the beach.
There are many types of struggle with one of the main female enemies – cellulite. One of the most effective ways to beat it is massage.
Its essence is as follows: honey is taken (should not be candied!), applied on the palm. After that, we begin to massage the problem areas – we firmly press our palms to the skin and tear them off with force. This massage is done for 10-15 minutes on each leg.
After that, the honey is washed off with warm water and a soft washcloth, without soap. Then you can rub it in a clockwise direction (in no case do not mind!) beer, kvass or kefir – this will improve the result. But this is not necessary.
And now a little more about this massage:
With varicose veins and in the case when your veins are clearly visible through your skin, this massage cannot be done!
The procedure is quite painful, small bruises may appear.
It is not recommended to massage the inner part of the thigh too much – it is more painful there, and bruises appear more often and last longer.
It is better to ask someone to give you a massage, as in some places it is very difficult to make it to yourself.
After massage be sure to apply cream.
This massage is done in one day. Only 15 sessions. Then there should be a break. minimum 10 days.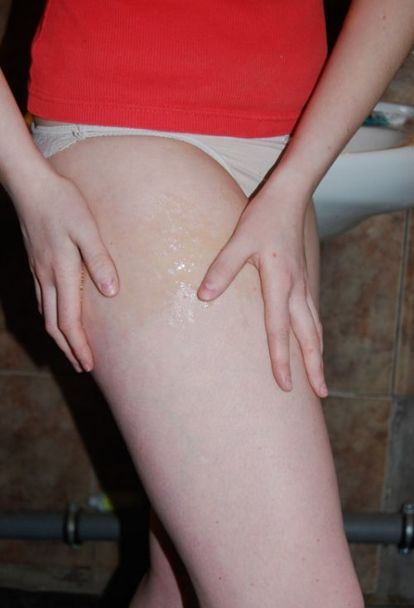 This massage is carried out using special cans. They are sold at any pharmacy and are called Massage Banks. The bottom line is that the bank is attached to the skin of the problem area and compressed (these banks are soft), then released. Bank as it sucks the skin. First, it is very carefully massaged with circular movements, then the can is pulled off with a sharp movement.
Recommendations:
This massage is not done on dry skin. Used either cream or petroleum jelly, or massage oil (but not warming)
Just like in the case of honey massage, if you have varicose veins or veins visible through the skin – you cannot do this massage.
You can not perform this massage on the lymph – under the knees and groin.
You can not push and massage to bruises.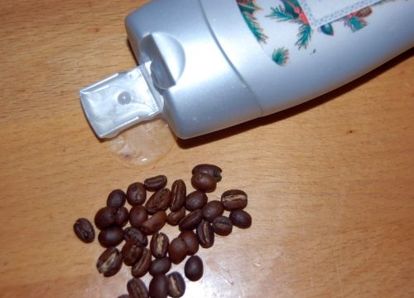 Another method, I do not know what to call it. My friend uses it, helps her.
Take 1 teaspoon of ground coffee and 1 tablespoon of shower gel. Mixed and rubbed into the problem area. After 10 minutes, rinse with warm water and spread with cream.