Still, sometimes life is unfair. Judge for yourself: in childhood we are not yet aware of how good our skin is, only we begin to understand this – acne is immediately attacking. And when acne finally disappears, the first wrinkles are already knocking on the door.

And when to rejoice in the elastic tightened skin?

The fact that the skin is aging very quickly and yawn in this matter is not worth it, I was forced to think one funny thing.
I chose my girlfriend a gift from a young skin care line as a gift and wanted to consult my sister about my choice (as the recommended age was not written in the catalog).
To my great surprise, my sister said that 24 years is not quite young skin, because the aging process begins at the age of 18. But the signs of aging are manifested in people in different ways.
My friend, I chose another gift, but regarding aging of the skin – I thought.
I decided to start with facial rejuvenation procedures at home.
Natural masks

I really like the face mask of vegetable oil – olive or sunflower. It is not only effective, but also very easy to prepare.
A piece of cotton fabric the size of a large handkerchief, I immerse in warm vegetable oil. Slightly wring out and put the oiled fabric on the face for 20-30 minutes. Top loosely cover your face with plastic.
Oil wash off with baby shampoo and warm water. In the morning the skin is soft and smooth. I make such a mask every 2-3 weeks.
Change lifestyle

In the morning I wash my face with very cold water. Such water not only tones the skin, but also helps to wake up and invigorate the whole body.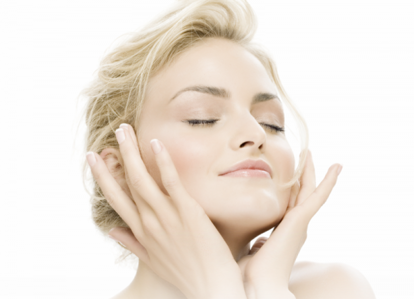 Daily grimace in front of a mirror. In this way, all the facial muscles are worked out, and the skin of the face becomes more taut. Especially in the chin area.
But active facial expressions during the day, cosmetologists advise to avoid.
Habits to raise or frown eyebrows, wrinkling the nose, on the contrary, contribute to the early appearance of mimic wrinkles.
Whenever possible I try to eat correctly: not to abuse fried and smoked, to eat more vegetables and fruit. I drink at least 1.5 liters of water a day. I spend my free time outdoors, not forgetting that the active sun is harmful to the skin of the face.
Useful recipes

My friends told me some more recipes for anti-aging masks. I want to share with you.
Potato mask. Boil the potatoes and chop to a puree state. Apply on face for 15 minutes. Rinse with warm water.
Milk mask. Add oatmeal flour to warm milk to a creamy consistency, pour in a tablespoon of liquid honey. To stir thoroughly. Apply on face and leave for 20-30 minutes. It is better to wash off the mask with warm water.
And who can share their experience of facial rejuvenation?