Perhaps many have noticed that cosmetics often contain beeswax and honey. Of course, this is not just. It is clear that we can also make masks with these components at home. And even need)))
My husband loves honey (like all his relatives), therefore it is not translated at all in our house. If there are two liters left, the husband is sounding the alarm. If about a liter, he urgently takes measures to replenish the stock)))
I must say that I only learn to use honey inside. In any case, in large quantities I will never eat it. Those. I can afford to use it outside: let him benefit not only immunity, but also my little face)))
Honey mask with lemon
It is suitable for those who, like me, sometimes suffer from acne and other rashes (those. have problem skin), for oily and combination skin.
The composition is very simple: you need to take in equal proportions honey and lemon juice. I usually take 1.5-2 tablespoons of both, enough for me. Stir well until turning into a homogeneous mass and apply a uniform layer on the face for 15 minutes.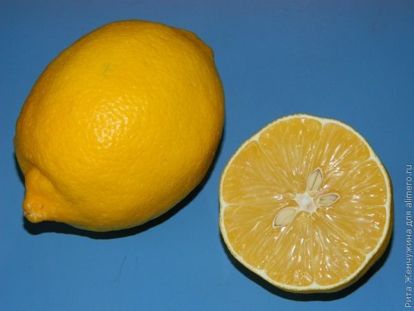 Application rules:
1. Clear face.
2. Open the pores. I put a hot towel on my face for that.
3. Correctly impose. Here I mean that you need to take into account the massage lines. If the mask turns out to be too liquid (it depends on what consistency of honey I take), then I put it on gauze and put it on the face.
4. Properly behave. As for me, to stimulate the effect, during the mask just need to relax. This really affects the result. I usually settle down comfortably on the couch and dream of a vacation somewhere far, far away with my husband alone, without friends, relatives, without a mobile phone and the Internet.
5. Properly wash off the mask. I always do this with a cotton pad or swab, either moistened with warm water or tonic.
This mask helps get rid of acne, nourishes the skin, removes excess fat, and a little bit has a whitening effect. I must say that you need to be careful with it, but only in one case: if you are allergic to honey.
If you do not know, it is necessary to check in advance: spread a small area of ​​skin. If there is no allergic reaction in a day, you can use this mask 2 or 3 times a week.
Anti Wrinkle Honey Mask
Fortunately for me, the problem of wrinkles while in front of me is not too acute. But all the same, at least mimic, but there is no getting around from them (((I do not buy anti-aging face creams yet. I think it's still a bit early. I must say that I'm not afraid of folk remedies. So I turned to this mask and no regrets.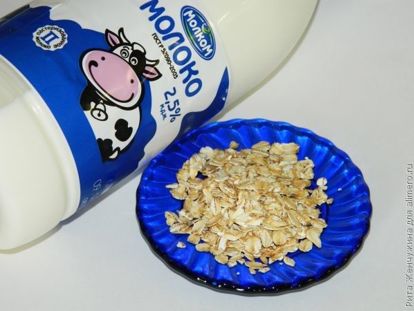 Will need: 2 tbsp. spoons of honey, 2 tbsp. spoons of oatmeal, 1 tbsp. spoon of strong tea (I always pour straight brewing).
I combine tea with honey, then add ground oatmeal. Boil this mixture in a small saucepan for 2-3 minutes. I give a little cool and put on face for 15-20 minutes. Then wash off with warm water or milk.
To be honest, I like this mask not only because it helps me cope with facial wrinkles. She also makes the skin soft and supple.
I want to believe that these masks will help you in skin care.