I really liked the packaging of these products. And after the first positive review, I went and bought a rejuvenating mask on elk milk and the Kamchatka scrub for the Bathhouse Agafya body. A month has passed since the purchase, so I can share my impressions.
How I liked the concept of this series of Agafya products! Firstly, the packaging is inexpensive and very convenient for storage, simple but quite colorful. Secondly, naturalness – it is written on the package in large print and in capital letters: it contains 100% natural ingredients.
And the price is generally super: in Auchan, these tubes of 100 ml cost around 20 rubles, in stores like Drogeri – about 40 rubles.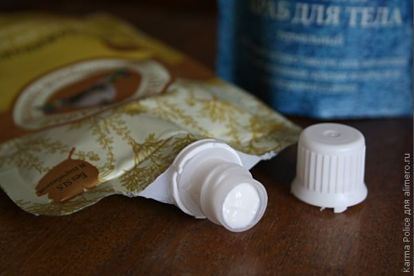 Rejuvenating Mask on Elk Milk
Agafya promises us from this mask moisturizing, elasticity, skin renewal and good color. And moose milk, Rhodiola Rosea, Sakhalin mulberry and white beeswax help in this. Also in the composition, I found white clay and shea butter.
I have a good habit: I always test cheap cosmetics on my wrist. Tender skin reacts immediately if something is wrong. This time, the allergy test somehow let me down.
The smell of the mask is sugary-milky, pleasant, but unnatural. The consistency of a very light cream, and in the composition in the second place is kaolin. The problem is some kind of clay with always dense masks!
And this elk milk in the composition did not give me any peace. I read on the Internet that there are only two or three elk kennels in Russia. And a liter of milk costs from 700 rubles! How much milk is then in my mask?
Three times I used the mask according to the instructions: put on clean skin, avoiding the area around the eyes, held for 10 minutes, then washed off. Moisturizing and nourishment did not feel, except for some kind of steam effect: something wet on the face held.
When I washed off my mask after fourth use, my skin was crimson. For two hours I calmed my face with lavender water. Stains gone, sediment remained.
Now I use this mask on my hands, add sugar or coffee grounds, a great scrub comes out. In principle, I am not disappointed – the quality matches the price. And I do not recommend this mask for the face.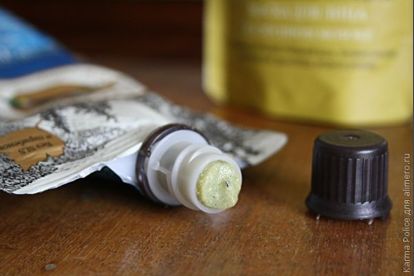 Kamchatka thermal body scrub
Kamchatka is a magical region with thermal springs and volcanoes. But having tried a face mask first, I didn't expect anything good from a scrub!
And Agafya promises clean pores, nutrition, moisturizing, exfoliating and warming the skin. Salt of thermal springs, red algae, cedar elfin oil and spike paste were put into the scrub.
The smell of the product is wonderful: herbs and coniferous forest without chemosis. But this is a shortage: green paste with pieces of algae, and scrabbing particles are not felt. In addition, it should be washed off with soap or washcloth, just from water, it does not run away from the skin.
A couple of times I tried to add salt to it: half a zhmenka scrub and as much salt. It is a completely different thing! The salt peels off, the paste softens the skin, and then it is washed off normally. Will I buy this scrub again? I do not know, maybe just because of the smell.