I am a happy owner of dry skin, and therefore I use appropriate cleansing and toning agents. Today I'll tell you about a couple of products – this Cleansing Gel for the face and Tonic from the Velvet Nutrition series for dry and very dry skin from Yves Rocher.
Manufacturer (France) promises gentle cleansing and softening of the skin, the removal of traces of makeup. Recommends using the same gamma for better effect.
Composition without parabens, mineral oils dyes, with vegetable extract of ash.
Cleansing gel for the face
The gel is in a convenient 125 ml tube. Means of light orange color, texture is tough, easily runs away in hands when using. The aroma is light, unobtrusive, pleasant. The gel does not foam well, but cleans well.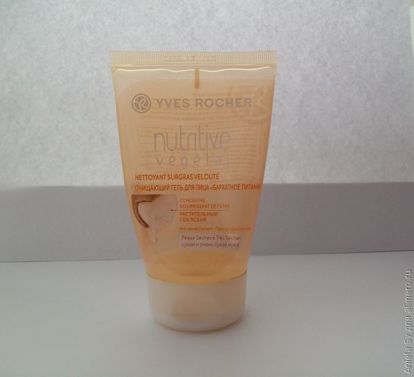 In the composition there is actually no mineral oil, no dyes. Of the benefits – glycerin (moisturizing the skin), water witch hazel, an extract of the leaves of agave, afloi, ash. Caramel is used as a dye.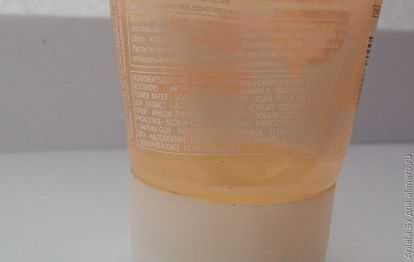 But with the lack of soap manufacturer got excited. In the middle of the composition is laureth sodium sulfate, which is just soap. Of course, I'm neutral to this component, but some people don't like it in the lineup, so be careful.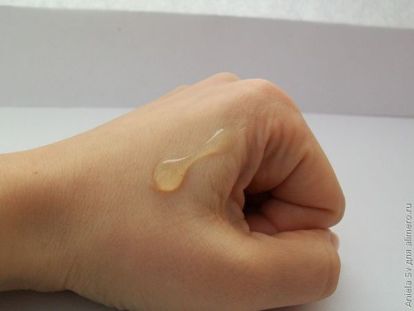 I use the gel in the morning when I need to soften the skin before applying makeup or in the evening when washing after makeup removal. The gel does not dry the skin at all, copes well with makeup residues, is economical. One bottle was enough for me for half a year.
Cleansing Tonic
Tonic is in a bottle of 200 ml. The tonic is transparent, the bottle is orange. The aroma is similar to gel. This pluses end. The manufacturer promises a non-sticky texture, in this I do not agree. Immediately after applying the face again I want to wash, the tonic is unpleasantly felt on the face.

Still pleased with the composition of tonic: water, witch hazel extract, glycerin, emulsifier, castor oil, perfume, ash extract. It is a pity that such a good composition darkens unpleasant texture. I did not use the tonic to the end, I gave it to my mother – she didn't like it either.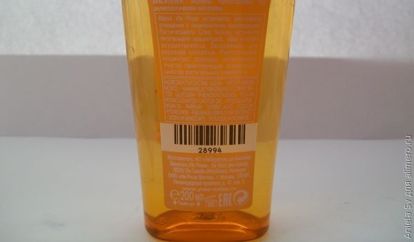 Two products – two different properties. One excellent student, the second Losers! I plan to repeat the gel, but I do not advise anyone to tonic. Prices: gel – 330 rubles without discounts, tonic – 290 rubles without discounts.