Since my skin is dry, the usual foaming gels for cleansing my face do not suit me. I use soft skins, which are more carefully applied to my skin. Today I will tell about two representatives of my washing.
Papaya Foaming Cleansing Cream Payot nettoyant moussant douceur
The manufacturer (France) promises tenderness and effectiveness of action 2 in one. The product soothes, tones the skin, reduces inflammation and returns shine. The cream is designed for normal and dry skin. Papaya extract nourishes the skin with essential trace elements.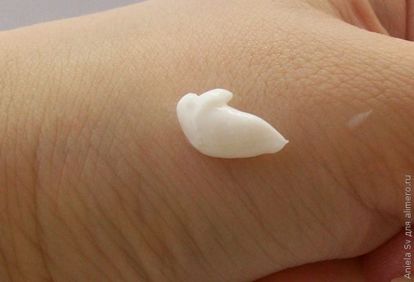 Although the product is declared as a make-up remover, I don't wash off cosmetics. For this, I have special tools. With this cream I just wash my face upon completion of makeup removal or in the morning.
Ingredients: water, soft surfactants, SLS, glycerin, shea butter, panthenol, papaya extract, boswellia, bioecology, rhodochrosite, smithsonite, no parabens. A little confused by a large number of different surfactants, while the foam foams poorly. I do not even know how to explain it. Price – 999 rubles without discount.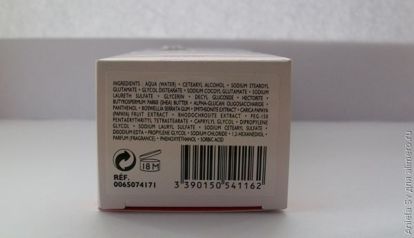 Pond`S clear pimples facial foam Antibacterial foam
I received this foam as a gift and searched for information about it for a long time, since not a word of it was in Russian. So, this is India's antibacterial foam for acne prone skin. The product contains a unique herbal complex with neem, which is famous for its antibacterial properties.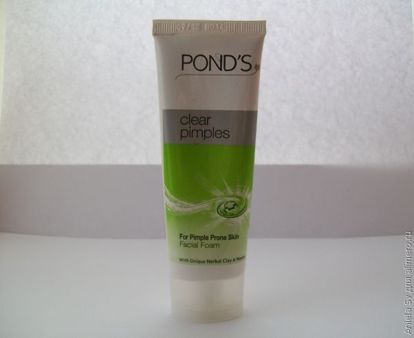 The manufacturer claims getting rid of acne and pulling various impurities out of the skin. The composition claimed myristic acid (foaming component), glycerin, water, salicylic acid, clay and plant extracts. The volume of the foam – 50 g. The foam is in a small tube with a terrible flip-open lid – it opens very tightly, not once broke its nails.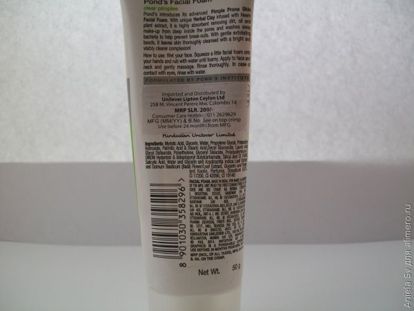 The foam is very thick, light green with splashes of dark green. At first, I thought it was scrubbing particles, but it turned out that these patches dissolve when churning. The foam smells very unpleasant – with some medications, it dries the skin wildly, but at the same time it really removes pimples.