I have friends with whom we meet once a year … in the bath! It so happened that we combine business with pleasure and our communication takes place within the walls of the sauna. Usually our meeting is timed to the day of March 8 (it does not matter that we met almost in April) and we give each other small gifts. Among them this year was Faberlik Cucumber and Lemon hand cream.
Packaging and Design
The appearance of this cosmetic product I immediately liked. Transparent tube, cream in a pale green color. Drawn cucumbers and lemon. The lid opens without effort, it does not need to unscrew, which is also a plus.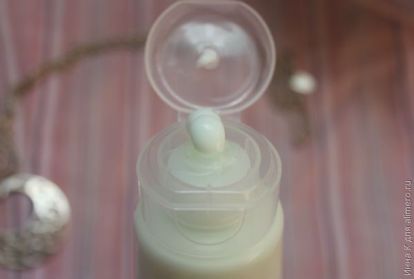 While sitting in the sauna, I, of course, sniffed this cream. For me personally, the smell of cosmetics is important. I can not say that I am a fan of cucumber flavor, so in this respect the tool did not impress me. Now, if it was strawberry or vanilla! And so … it smells something fresh. But the cream did not cause negative emotions either, which also pleases.
Already at home I decided to use my gift and put cream on my hands. The consistency of the product was light and airy, but at the same time not liquid. After application, the product was immediately absorbed, and the skin even smoothed and moisturized. But this feeling was with me very long. Literally an hour later, the layer of cream had to be updated, because the hands were dry again.
Composition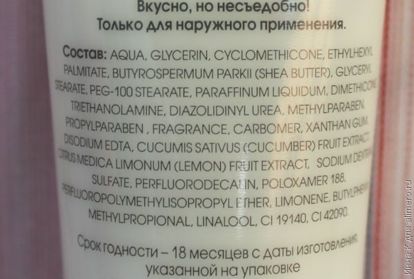 At first glance, there is nothing harmful in the composition of the product. But if you carefully read each item, you can see Paraffinum Liquidum. One of my friends once told me that you need to pay attention to this ingredient, because get it from oil. I am skeptical about such statements, but when I saw the familiar name on the package, I doubted and climbed into Google.
What I read about Paraffinum Liquidum upset me a little. It turns out that this ingredient is widely used in industry as a solvent and, in fact, it is a technical oil.
In cosmetics, it is used to create a film on the skin that retains water. But together with water, it retains carbon dioxide and toxins and prevents oxygen from penetrating inside.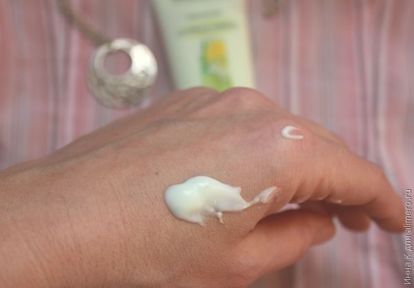 Faberlic cream, in principle, is not so bad. Gentle, light, fresh. That's just for dry skin of the hands it does not fit, I need something with a more oily consistency. I will keep silent about the questionable composition, because This ingredient is probably in many products and you need to get rid of everyone in an amicable way, and use natural oils and herbs 🙂
And you pay attention to the makeup of cosmetics?