I always wanted to have beautiful, thick and well-groomed eyebrows. They give the look expressiveness, sensuality, and also complete the image. However, frequent staining leads to the fact that the eyebrows, like hair, lose their vitality and fall out.
My eyebrow experiments
It just so happens that my eyebrows are much lighter than my hair. And to give them a darker shade, I used a pencil for a long time. In my opinion, the use of a pencil does not affect the structure and health of the eyebrows, well, or has very little effect.
There was only one drawback – I had to spend time every day to give my eyebrows the right shade, and to do it very carefully, without spoiling the shape. It is for this reason that one day I decided to paint my eyebrows with a special eyebrow paint.
The principle of its operation was similar to dye hair. At home, I gently applied the diluted mixture to the shape of the eyebrows, held for 15 minutes and washed away. I was pleased with the result, as was the fact that he held on for more than two weeks. Only after such procedures eyebrows looked dull and began to fall out more often.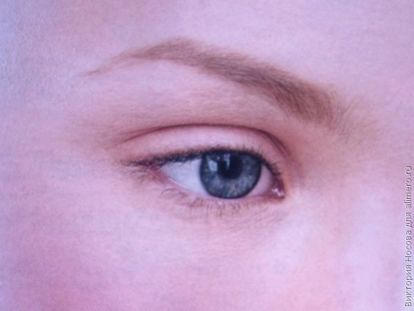 Search for eyebrow care products
To return them a healthy look, shine, smoothness, and to prevent falling out, I began to feed them regularly (several times a week). Used for this different oils: olive, sunflower, castor, peach, apricot, almond, burdock and avocado oil.
A little less often did compresses of decoctions of chamomile and mint: soaked a couple of cotton pads in a cooled broth and put them on my eyebrows for 15 minutes. This gave them a smooth and healthy glow, and also relieves irritation from the skin.
From my own experience I will say that all these tools give good results. But once on the Internet, I got the idea that an excellent integrated eyebrow growth tool can be done at home. That's how I did it.
Means for the growth of homemade eyebrows
To prepare a wonderful eyebrow remedy, I needed burdock, almond, castor oil and avocado oil, a small plastic cap, a pipette, a 5 ml syringe, and a bottle from used carcass.
First of all, I washed the container from under the old carcass. This exercise was the most difficult, dirty and long. First, I removed the built-in limiter from the neck, washed it. Then more than a dozen times soaked with liquid soap and rinsed the bottle itself. But it was worth it.
It took no more than five minutes to prepare the product itself. I added 10 drops of each oil to a clean, stable deodorant cap with a pipette, carefully stirred everything, put it into a syringe, and then squeezed the contents into the washed bottle from under the carcass.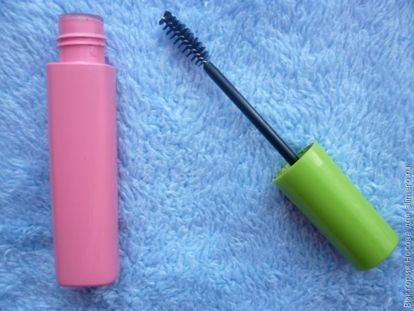 The finished tool is very convenient to store and use. You can take it with you on any trip. Personally, I use it almost daily. Before use, shake the bottle, and using a brush, apply the mixture on the eyebrows some time before bedtime. By the way, it is great for eyelashes.
For cooking means you can use different oils at your discretion. Personally, I would advise to take burdock oil, which stimulates hair growth, and avocado oil, which contains vitamins A and E.
And what means for eyebrow growth do you use?