Have you ever encountered the problem of enlarged pores? I am yes. I have a combination skin, in the area of ​​the T-zone (forehead and nose) oily skin, and on my cheeks there is plenty of dryness. The main amount of enlarged pores is concentrated on the nose and in the area near the nose. Although they are not many, but I still try to get rid of them. To narrow them down, I use different means. Now I will tell you more about them.


Reasons for the formation of enlarged pores

The main reason for the appearance of enlarged pores is the production and accumulation of sebum in the pores. Therefore, the owners of oily and combination skin often face this problem. By the way, just enlarged pores, becoming clogged, turn into black dots.
From the first reason the second follows – this is the wrong exit, or none at all. The skin is prone to the appearance of enlarged pores, it is very important to thoroughly cleanse, peel. Then it must be systematically and constantly care. In general, the appearance of enlarged pores is better to prevent. BUT, if all the same they appeared, then you need to act on the following system.
In skin care, cleansing, I put in the first place. Cleansing is important to do in the morning and evening. I wash my face with Artisrty Gel. In the evening it is clear why: I spend the whole day on the street, at home, at work. Dust, dirt, chemicals that the city air is full of accumulate on the skin.
But I didn't understand the importance of morning cleansing before talking to a beautician. She explained to me that just at night, while I sleep, the skin works several times more actively than during the day. Therefore, in the morning, simple water for washing is not enough. It is advisable to use special tools, which I am doing now.
This is the second important step in the fight against enlarged pores. Twice a week I use a facial scrub. Moreover, once a week I make myself an exfoliating mask: I apply it for 15 minutes, and then I wash it off with a twisting massage. And the second time I use the scrub directly, which I make myself from soda, salt and cleanser.
So, after cleansing the pores, I proceed to narrow them. To do this, better than the means of white clay, I have not yet met. The mask is made of white clay elementary: we buy clay at the pharmacy, diluted with water and applied to problem areas for 15 minutes. I usually apply right after the scrub. And then wash it off.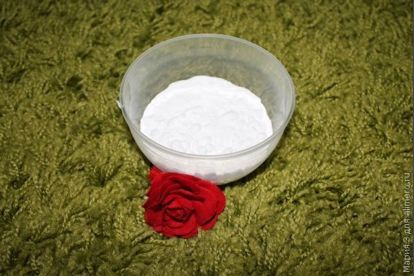 So, as you can see, you can cope with enlarged pores. And it is better not to allow their formation at all.
And how do you fight with enlarged pores, share secrets?))))