To be honest, this topic is inspired by my new neighbor, or rather, her appearance. Here I see her, and I can not look away! True true 🙂
Girls, well, tell me: who among us does not want to always look beautiful and well-groomed? Personally, I do not know these. Moreover, I am sure that everyone wants it.
However, there are elementary things, non-observance of which selects all our attractiveness. And it turns out that we do not attract the views of others, but on the contrary, push them away.
Beauty depends on many factors, including external ones. And in order not to spoil it, you need to know the enemy in the face 🙂
So what should be avoided? Here are some of my observations, which, well, very spoil our charm. And it doesn't matter that somewhere deep down a person is a good one. After all, whatever one may say, but they meet nevertheless according to their clothes.
Head

Or rather, the condition of the hair on the head. Honestly, I do not understand how you can walk with dirty greasy hair? Especially if they are long. It looks awful.
If I turned off the water for a month, still this is no excuse to walk like that. In the end, there are dry shampoos, which in 5 minutes will bring the hair in order. And even without complicated styling and fashionable haircuts, clean hair always benefits.

Nails
A bare nail polish (even if it is red), carelessly trimmed nails, or completely broken off, dirt under the nails … You will agree that it looks very ugly.
Of course, there is not always time to do baths for nails, and a superfashionable manicure. But just gently file the nails, give them shape and make them the same length – it does not take much time. Well-groomed hands and nails always look good, even without bright varnish.
Legs

Another point that puzzles me. Well, how can young girls walk with hairy legs? And if this is an armpit or a bikini zone, then I generally have a shock.
Today there is such a variety of hair removal methods, and any girl can easily choose the right one for herself. Although on the other hand, they say that some men like this naturalness. But to be honest, I have never met such people 🙂
Eyebrows

Girls, have you ever had sloppy eyebrows? I often. And if the first 3 points cause a frank shock to me, then unlined, thick eyebrows just laugh.
And it is also funny when a girl does not forget to paint war paint using all the cosmetics she has at home. Well, the eyebrows, probably, did not have enough time because of this makeup 🙂
I think neat, regular eyebrows can make a look expressive and without a ton of makeup.

Body
I want to immediately add 2 points here.
1. Smell. In my opinion, it is unacceptable, never from the girl such a fragrance that I want to jump from the bus right on the go. And perfume is the last thing;)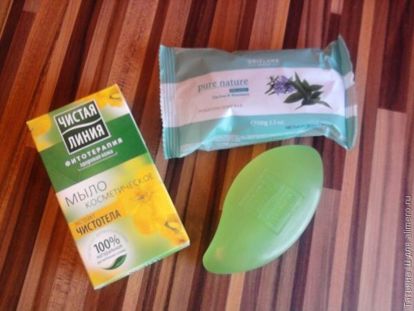 2. Clothing. It should always be in size. I now do not understand: plump girls who wear jeans 5 sizes smaller, so all their excess fat hangs down at the waist, resembling lifebuoys. Do they really think it is beautiful, attractive and sexy?
Total

I think at any age you can look well-groomed and attractive and without expensive salon procedures. A little attention to yourself, basic care, adequate sleep, good mood and a smile will do the trick – and every day we will be beautiful;)
And what seems unattractive to you?