Oh, this eternal homework! Washing, ironing, cleaning, cooking …. How many times a day do our hands come in contact with dust, dirt, water, and various chemical agents? Did not count? This is where the dryness of the skin, its peeling, and other troubles come from.
But not every housewife cherishes her hands and works in gloves. I am one of them. So I used to – almost all the work done with bare hands, without gloves. For example, when transplanting flowers, I must feel with my fingers every root and twig. Energy exchange is important to me. Yes, and other work turns out better when slippery rubber gloves do not interfere with my hands.
The main thing is to understand the reason

Of course, there are other factors that provoke dry skin on the hands. And in each case, you need to select the appropriate treatment. It often happens that the skin dries out and cracks due to a fungal infection. There can not do without consulting a dermatologist, who will prescribe a comprehensive treatment with antifungal drugs (cream and tablets).
Age changes also have their nuances. The more years left behind us, the thinner and more vulnerable the skin becomes, especially on the hands. The fat layer becomes thinner, the water balance is disturbed, and the fact that at a young age we almost did not notice, over the years, becomes a source of discomfort. And the way out is simple – to select moisturizers suitable not only for skin type, but also for your age.
What else? Cold. After all, winter is just around the corner, and not everyone likes to wear mittens. And if you like to make snowballs with your bare hands, then at least stock up on a good nourishing cream.
I remembered everything? Oh, yes – the wrong diet, too, because it provokes dry skin of the hands. Like chronic diseases of the digestive system. In a word – look for. Any cosmetic problems signal the failure of the body, and the sooner we eliminate them, the longer we will be able to preserve the beauty and youthfulness of the skin.
My favorite masks

As I have already said, I don't like gloves and use them extremely rarely. But I try to take care of my hands carefully. Since my job is to wash and clean, a tube of moisturizer is always in the pocket of a bathrobe. And not just lies, I use it all the time. But it's all at work, and at home … At home, I try to pamper my hands with nutritious masks from the ingredients at hand.
one. Cottage cheese and olive oil. 50 grams of curds – 0.5 tsp. oils. You need to hold such a mask for 30-40 minutes, then rinse with warm water and lubricate the pens with your favorite cream.
2 Honey and glycerin. In equal proportions (I have a tablespoon), you need to mix glycerin, honey and water, add a teaspoon of wheat flour, apply to the skin of your hands, and after 20-25 minutes you can rinse.
3 Mashed potatoes and milk. You need to mix more hot potatoes with warm milk (the mask should not be too thick) and lubricate the handles for 20 minutes.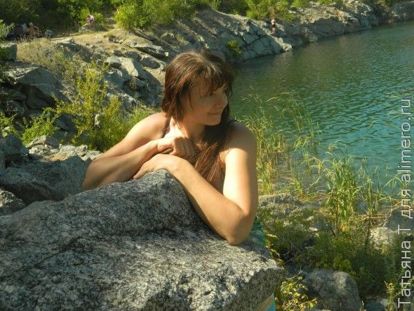 If the cream was not at hand, and there is absolutely no time for the use of masks, I lubricate the skin with olive oil. The effect is simply amazing.
How do you take care of your hands?