Girls, today I will talk about two hand creams, which attracted me primarily with their very nice packaging – in the form of a paper bag with milk. It will be a question of a set of hand creams Dolce Milk Milk and apricot and Milk and wild berries.
The manufacturer (Russia) promises to nourish the skin of the hands with essential micronutrients and vitamins thanks to the milk proteins in the composition. Creams soften and soothe even the driest and sensitive skin of the hands.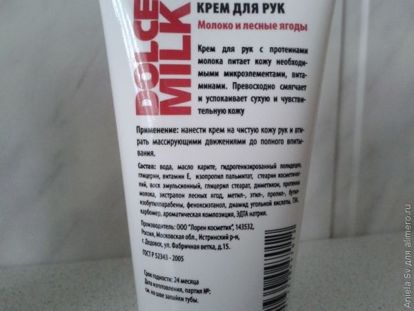 Packaging and appearance
I repeat and say that the creams come in a very unusual package in the form of a bag of milk. The bag itself is paper; on the reverse side, the composition and filling are indicated. These bags are sold with different content. Inside 2 tubes of 50 ml. The volume is very convenient because you can carry it in your purse and not take up extra space.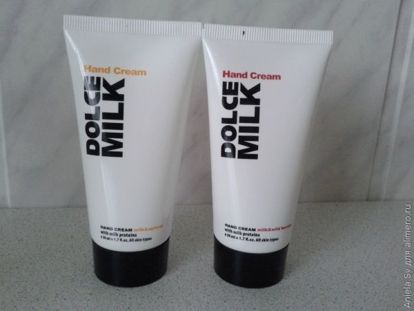 So, each cream is in an opaque milky-white color plastic tube with a black screw cap, also plastic. The lid is twisting, which I don't really like, as it can be lost, the lid is much more convenient, but these are little things in life. The dispenser is small, gives the optimum amount of cream for one hand.

Creams differ from each other only in inscriptions indicating the aroma of the corresponding color. In apricot – orange, in wild berries – raspberry. Also creams differ in aroma and a bit composition. The creams themselves are dense in texture, opaque, milky white in color with bright aromas. Apricot – smells like apricot, forest berries – berries).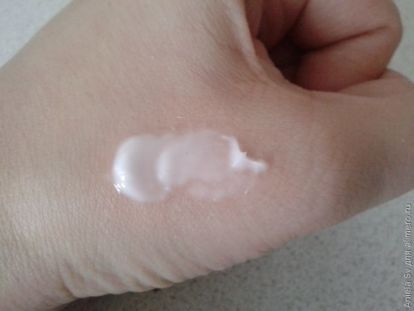 The aromas themselves do not seem natural to me, they have some sort of chemical fragrance. Hold on the skin of the hands for a long time, do not cause discomfort.
Creams are easily applied and distributed on the skin of the hands, quickly absorbed and do not leave the feeling of the film. Unfortunately, they do not give proper moisturizing, after a couple of hours I want to apply a layer of cream again, I love creams that are more saturated and have a prolonged effect.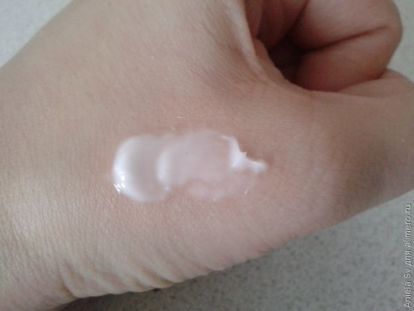 Composition
The composition of the two creams differs slightly – only the extracts of apricot and wild berries, respectively. The rest of the composition contains water, shea butter, glycerin, vitamin E, stearin, wax, milk proteins.
I want to note that the composition is indicated in Russian, which I consider a plus, since most manufacturers prefer to indicate compositions in English.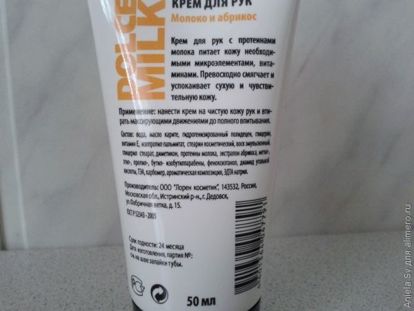 Summary
For my hands skin creams did not become a panacea for dryness. Maybe someone is not so picky in the choice, these creams will like. They are comfortable to apply, smell good and are inexpensive. In addition, can be a pleasant and unusual gift. I bought a set for 199 rubles without a discount.
What hand creams do you use?