I always do a body scrub myself. The first time I used a recipe with coffee. I really liked the result. The skin has become much softer.
And then, when I realized that the effect of self-made scrubs was much higher than from the purchased ones, I began to look for information and try other types.
But I'll start with my first experience.

Coffee body scrub
To prepare this scrub is very simple. We need to take in the same proportions of coffee grounds, honey and sour cream. Mix everything well. Apply to the skin should be at least four times a week, preferably in the morning, because the charge of vivacity will then remain for the whole day.
I carefully massaged problem areas. I really liked the result. The skin has returned the former elasticity.

Sugar Body Scrub
Sugar scrub nourishes the skin very well. After applying it, you do not even need to apply any nourishing cream. I was preparing a sugar scrub from one glass of sugar and two tablespoons of vegetable oil. The effect of the use of such a scrub instant. The skin becomes smooth and surprisingly soft.

Salt Body Scrub
Salt has a very strong anti-inflammatory and antibacterial effect. Many of my friends use salt scrub without any additives, i.e. just rub the skin with sea salt.
But such a salt scrub is not very suitable for me. The skin becomes very dry. That is why, when cooking, I add olive oil to sea salt. The proportions are exactly the same as in the preparation of sugar scrub.

Honey Body Scrub
Honey scrub can be used only for those who do not have allergic reactions to this product. Special preparation for this type of scrub is not required. Honey itself is a great scrub.
It nourishes the skin very well and improves its color. I liked this type of scrub precisely because its properties appear immediately. Smooth, velvety and elastic skin are the result of the use of honey body scrub.
I told about the main types of body scrubs that I prepare with my own hands. I like their effect the most, and cooking takes a few minutes.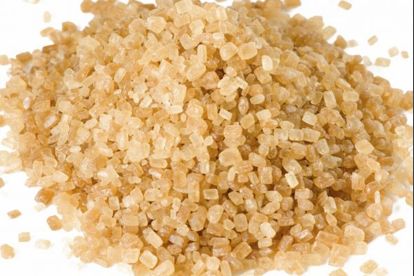 Try to make a body scrub with your own hands, and you will love the result!