I think it is no secret that the skin of the body needs care and care, almost as much as the skin of the face. And what measures are you taking for this?
There are many ways to help cleanse the skin, open the pores and expel toxins from the skin of the body.
The first and very effective way to clean the body of harmful substances is a bath with a good Russian steam room.
Under the action of the heat in the bath, the pores open and toxins come out along with it. After the steam room, the skin of the body becomes smooth and silky.
How to make the use of the bath as effective as possible?
First, tea with diaphoretic action helps very well. These are all fees with linden, licorice, elderberry, strawberry, raspberry. In such teas contain many nutrients, vitamins and phytoncides.
Such teas are especially useful to take between visits to the steam room. They enhance the effect of the bath, and you get a double effect.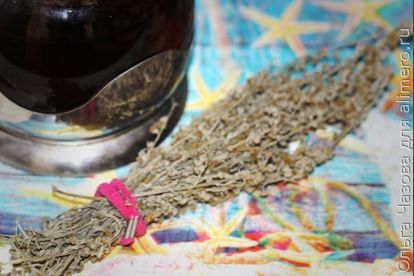 Together with sweat, many toxins are released through the skin. And then under the action of a washcloth, the old skin chalices are easily peeled off. You can also use a body scrub based on crushed apricot kernels or salt. It is best to use natural scrubs, as industrial contains preservatives, fragrances, parabens and other chemicals used in cosmetic production.
Honey scrub is very useful for skin. Cook it easy. Take 2 tablespoons of honey, a tablespoon of clay, a small amount of salt and olive oil. This scrub has a triple action. And after its application the skin becomes soft, elastic and silky.
A coffee scrub also has a positive effect on the skin. This scrub accelerates blood and acts on the subcutaneous fat, smoothes cellulite and exfoliates dead skin particles. And the coffee scrub can give the skin a beautiful brownish tint, similar to tan.
For coffee scrub usually take already slept, natural, ground coffee. But if you want your skin to turn a rich brown color, then you can take freshly ground.
In a coffee scrub, it is recommended to add a little yogurt or sour cream to soften the skin. But personally, I prefer to use it separately from various additives. The skin immediately after the coffee scrub is supple and smooth.
But despite all the scrubs and teas, in the Russian bath, namely – in the steam room – the main place was always occupied by a good broom made from birch, spruce, oak or aspen. A broom not only toxins out of the body expel, but every sick!