I admit, I have never done cosmetic procedures using professional methods. But I regularly clean the facial pores at home. About how something can be done, I want to tell.
Before proceeding directly to the cleansing, it is necessary to thoroughly steam the skin. This procedure is necessary in order to expand clogged pores under the action of steam. Then you can cleanse the skin easier and more efficiently.
Boil the water and pour it into a ceramic or metal bowl. Now you need to lean over the bowl, covering your head with a towel. Try to stand in this position for about 10-15 minutes.
Remember that the ferry can burn, so do not tilt your head too low. Gently blot the steamed face with a towel. By the way, I prefer to add a few drops of my favorite rose essential oil to the steaming water.
There are a huge number of recipes for gelatin masks for deep cleansing of pores. I chose a mask using milk and gelatin. To cook it, you need to mix 1.5 tbsp. milk with the same amount of gelatin and leave to swell, then heat the mixture in the microwave so that the gelatin is completely melted. I do this for 10 seconds.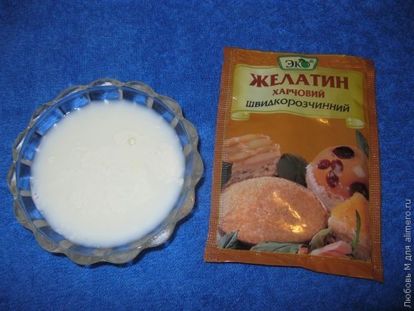 You can apply the resulting mask on the face. You can do it with a brush, but it's more convenient for me to distribute it with my fingers. Leave the mask for 15-20 minutes. You should feel that the mask is frozen with an elastic film. Try to stand this time in silence, so as not to use facial muscles.
We can say that this mask is removed with a single movement of the hand – just pick up the edge with a fingernail and gently pull it. All the garbage and dead cells will remain on it. Now you can apply on the face of any nourishing or moisturizing cream.
The fatter your skin, the more often you need to clean your pores. And how do you do it?