The blue under the eyes is a problem that we all face. It is very common, but no less unpleasant.
Causes of dark circles under the eyes
The appearance of dark circles under the eyes is explained, first of all, by our anatomical structure. This area is located in the eye socket, that is, initially it is in the shade. Also, the eyelid skin is very thin (several times thinner than on other parts of the body), and therefore it is quite natural that the capillaries shine through it more strongly.
If you are tired, do not get enough sleep, are in a state of stress, do not often come out in the fresh air, this can also aggravate the problem of bruises under the eyes. It seems to me that this is the most frequent reason that we all face, and sometimes on vacation and on vacation, the problem goes unnoticed by itself.
Sometimes with the help of blue under the eyes, the body signals serious disorders, such as diseases of the kidneys, heart, gastrointestinal tract, etc. In this case, the first thing to do is not to deal with the cosmetic effect, but to contact the doctors and fix health problems.
Excessive pigmentation, which occurs in this area of ​​the face, can also cause darkening of the area under the eyes.
It can provoke this problem and the presence of allergies, for example, a certain cosmetic.
How to hide dark circles?
You can, of course, just wear sunglasses 🙂 But seriously, when you need to quickly get rid of dark circles under your eyes, then it is better to use a concealer mask.
I quite often resort to his help, and he instantly gives the whole face a fresh, rested appearance. With him, any makeup looks much better.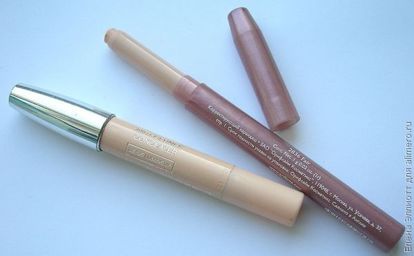 I have very fair skin, so concealer is easy for me to choose – I always take the lightest tone presented in the series. I apply it very delicately, so as not to injure the delicate skin of the eyelids. And I try not to overdo it, otherwise the surpluses necessarily accumulate in the folds under the eyelid.
Also, due to the fact that my skin is oily (even over the eyelids), I take concealers dry, in the form of a pencil. But owners of dry skin is better to buy a creamy mask with a more oily texture.
Here are some simple and affordable tools that will help reduce the appearance of dark circles under the eyes:
1. Raw potatoes need to be grated, put in cheesecloth and keep this compress on the eyelids for 10-15 minutes. Rinse with cool water. It is enough to carry out such procedure once a week.
2. Two tea bags brew, cool (preferably in the refrigerator) and attach to the eyes for 10 minutes. If there are no bags on hand, you can use freshly brewed iced tea, soaking them with cotton swabs.
3. Brew one teaspoon of chamomile with a half cup of boiling water, make a compress from the infusion and keep it warm on your eyelids for 10 minutes.
4. And in conclusion, I want to share with you my most favorite means of getting rid of dark circles under my eyes. I often do contrasting compresses with plain water. In one cup I pour very hot water, and in another ice, even with crushed ice.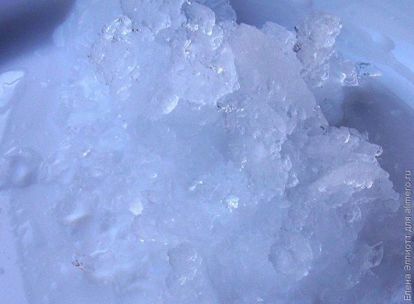 I put a piece of cloth in each cup. Alternating between hot and cold, I apply compresses to my eyes: hot for 2 minutes, and cold for 1 minute. It is enough to alternate 2-3 times, and the effect will not take long to wait.
Contrast compresses improve blood flow and strengthen the capillaries. They promote relaxation and reduce redness of the eyes.
Whatever means you choose, the main thing to remember is: nothing replaces a full 8-hour sleep for your body (this is a necessary minimum) and a balanced, varied diet. After all, beauty is first and foremost health.