Today I will tell you about the elegant natural body cream for Cuccio Cream Butter. It is made on the basis of citrus oil and bergamot.
The manufacturer (USA) promises texture oil to moisturize the skin of the hands, feet and body. Unsurpassed natural composition.
Packaging and appearance
The batter is in a small round plastic jar with a screw cap. The cover is also made of plastic. The volume of the jar is small – 42 g. The jar is beautifully decorated. Inside the cover is a colorful label. At the bottom of the cans glued a piece of paper with information in Russian. All other labels are in English.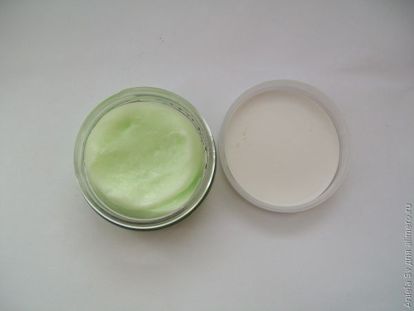 Inside the jar is the butter itself. It is unusual for me creamy gel consistency, quite dense. Light green butter with a very bright bergamot flavor. It smells magically, expressively, the aroma is long preserved on the skin and underwear.
Butter I have to put hands, as the spoon for scooping the product is not provided. When applied and rubbed on the skin, I feel some siliconicity, that is, the butter slides on the skin and is immediately absorbed – immediately after the application I dress.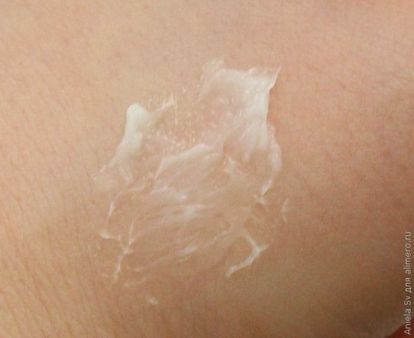 Unfortunately, the butter is not as moisturizing as we would like. Since it is quickly absorbed, after a few minutes I do not feel it on the body, however, as well as moisturizing. The skin becomes dry again and you want to apply more. The product also does not have a prolonged, cumulative effect.
But the composition is very good: aloe vera extract, water, almond oil, glycerin, squalane, jojoba oil, avocado, olive oil, rosemary extract, cardamom, liquorice, chestnut, calendula. The whole composition can be seen in the photo.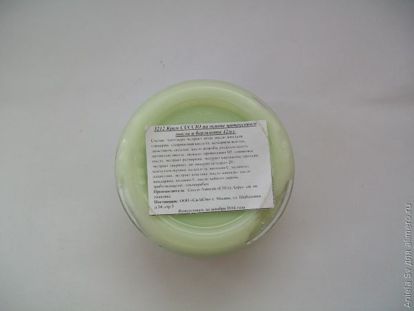 For me, this butter did not become a salvation, but he has a surprisingly natural composition. But if he doesn't really moisten with such a composition, why is he needed then? I think, it is possible to try it for the sake of diversity, it is not always the same to smear the chemistry on yourself. But my opinion is – if the chemistry moisturizes the skin of the body, I will use it. I can't say anything about the cost, as the butter was presented to me, but I saw prices on the Internet around 200 rubles for such a jar.