I pay special attention to the skin, because it is the calling card of any woman.
Often we, without thinking at all, behave simply inadmissibly in relation to the skin. And it is better to stop making these mistakes as soon as possible. Below I have listed the main crimes that many of us commit against the skin.
1. Irregular care.
The skin needs at least daily cleansing. Moreover, there is something to clean up – from the secret of the sebaceous glands and ending with dust. When using cosmetics, the need for daily cleansing is obvious.
If you relax during a night's sleep, why is your skin worse, for which she deserved such an attitude? For me, an excellent stimulus for daily care is the presence of contact lenses, because they must be removed in the evening and put on in the morning. That is why for more than 10 years I have not allowed myself to miss 99% of the daily care procedures.
2. Lack of moisture
It makes no sense to fight with dry skin, if you do not use enough water daily, and the amount should be at least one and a half liters, and in the heat even more. Water is an integral component of almost all metabolic processes. With its deficiency, the skin becomes dry, its elasticity decreases, peeling appears.
Using even ten moisturizers will not give such an effect as basic drinking of pure water.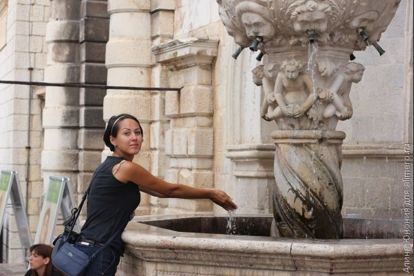 3. Improper nutrition
Not once did I hear the statement that the appearance of the skin most definitely reflects the state of our digestive tract. The abundance of fast food and fatty foods, especially those of unknown origin, is a direct path to oily skin with inflammatory processes on it.
4. Lack of vitamins
The presence of such an unpleasant phenomenon as the jam, indicates a deficiency of vitamins of group B. Without the proper amount of beauty vitamins (A and E), healthy skin will not. That is why it is so important to eat a balanced and varied. Not superfluous will be taking vitamins during those periods when the consumption of fresh vegetables and fruits is reduced.
5. Improper use of cosmetics
This may include the application of moisturizers before going out in the winter, and the use of products that do not match your skin type. It is easy to guess what happens to moisture in the cold, and, for example, with abundant nutrition and already oily skin.
Control the quality of cosmetics, watch out for its shelf life and origin. Of course, good is never cheap, but there are also pleasant exceptions – for example, Belarusian cosmetics;)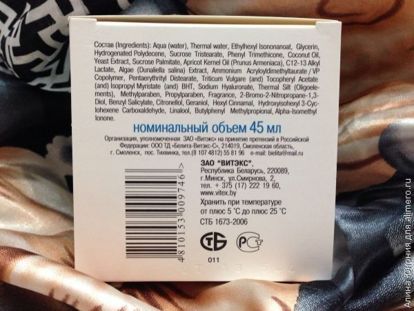 6. Refusal of medical care
An important rule is not to squeeze acne and black dots on their own, alas, not all. At best, the healing process can be delayed, and at worst – get a boil.
This can also be attributed to the reckless use of folk methods – attaching completely non-sterile products to the inflamed areas, which can cause inflammation or even burns.
7. Non-compliance with hygiene rules
It is very important that everything related to your face is clean, starting from the hands and ending with tweezers for eyebrow shape correction. I regularly wipe all metal objects with alcohol or disinfectant solutions. Also do not forget about the purity of the sponges for powder, brushes and applicators for applying shadows. They must be regularly washed or replaced with new ones (they are usually sold in packages of 5 or 10 pieces).
Since childhood, I was taught that you cannot use other people's personal things. And if then it was about, at a minimum, a comb, now cosmetics have joined this tab. Failure to comply with this rule is fraught with the likelihood of catching various diseases – from subcutaneous ticks to banal conjunctivitis and herpes.
Still, it is better to reconsider your attitude towards skin care before it is too late. Here, as in the case of health, there is no magic cream that will make radiant health out of the unwary skin overnight.
Of course, you can not really bother and hope for modern technology – beauty shots, plastic and other methods. But do not forget that these procedures are painful, lengthy and expensive. However, even after them, without regular attention and care, there will be no business.
And what rules do you follow when skin care?