Recently, the water from the tap, we have nowhere worse. I do not want to wash at all … I began to look for emollients for cleaning the face. One of them was Johnson's baby cream gel.
Johnson's baby is one of the many brands represented by a large American company Johnson Johnson.
I am attracted by the fact that it was founded for a long time – 100 years before my birth (that is why I remembered the date) – in 1886. An additional plus in my understanding, this company deserves because it produces goods not only cosmetic, but also sanitary and hygienic. And even – medical equipment.
In short, I am not afraid to use the products of this company for my face 🙂 Among other means of the company are Acuvue contact lenses that I have loved so much, which I already wrote about on Alimero.
Cream-gel for washing face and hands with baby lotion Johnson's baby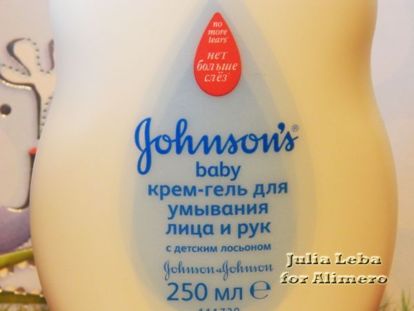 Very nice looking bubble contains 250 ml of cream-gel. It costs around 130 rubles. Made in Greece, barcode 357 (Cyprus). Expiration date – 3 years, after opening to use within 12 months.
What the manufacturer says:
In fact, the label on the reverse side of the action of the cream-gel says only that it makes the skin perfectly soft. In the advertisement that I met on the Internet, the emphasis was placed on the fact that it would make even soft skin soft. And that is ideal for children up to three years, and for adults.
In the composition of not very pleasant substances, I found here sodium lauryl sulfate (SLS – Sodium Laureth Sulfate), PEG-80 and PEG-150. But it is written in bold that it does not contain soap and parabens.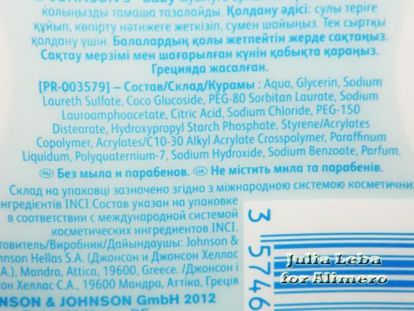 – pleasant smell associated with childhood and a soft blanket 🙂
– pleasant to apply
– delicate texture, there is a lotion
– well cleans the skin
– a convenient bottle (and it is pleasant to take in hands, and the cream-gel is squeezed out well)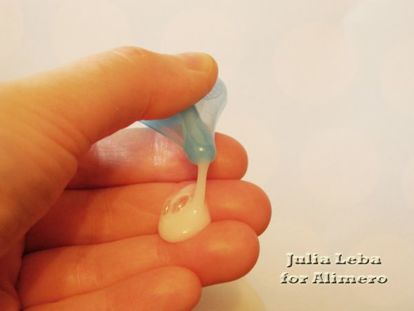 My individual features:
In order to justify the cream-gel, I want to note that besides the fact that my skin type is combined (which already causes difficulties in the selection of care products), my skin is also very sensitive – light, thin, delicate. And there are disadvantages to their advantages – rarely which tools are well suited.
As a result, if you use cream gel for washing your face, your forehead and nose feel more or less in order, but your chin and especially your cheeks are very dry. And there is an unpleasant feeling of tightness … But I am sure that it will fit for denser skin.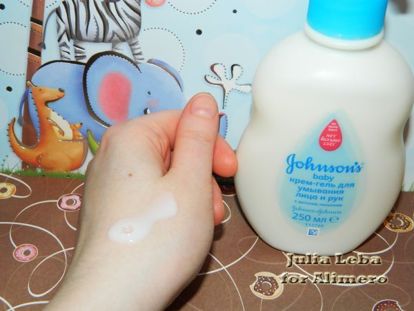 Other uses for cream gel:
Based on the name, it would be logical to use it for washing hands, since it did not suit me for the face. But to be honest, I felt sorry. After all, he is so gentle!
As a result, I discovered a different way of using it, namely, for the body. Now bathe with him. It turned out that it is no worse than a shower gel, or even better.
The smell is slightly felt after washing, but delicately. It absolutely does not dry the skin of the body, it is just after applying it is soft and gentle. And the washing process is a pleasure 🙂
I will definitely take this cream-gel more, but not for the face. By the way, the usual Johnson's baby baby soap I like too!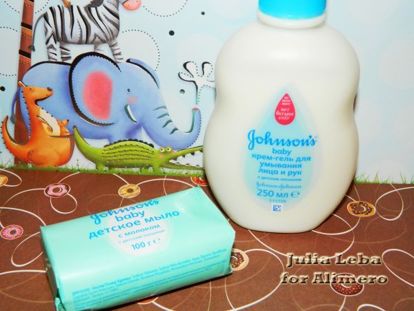 And what means of this brand do you buy? What is the impression of their use?