In the summer, my legs often swell due to heat and high heels. I struggle with this problem with the help of the cream for tired legs from the Russian manufacturer of the trademark Cora.
The manufacturer (Russia) promises to relieve tension and fatigue in the legs, reducing puffiness, nutrition, toning and moisturizing the skin.
The cream refreshes and cools the skin, gives a feeling of lightness and comfort. It has a beneficial effect on blood vessels, regulates their permeability, increases blood circulation, strengthens the walls of blood vessels, helps prevent varicose veins.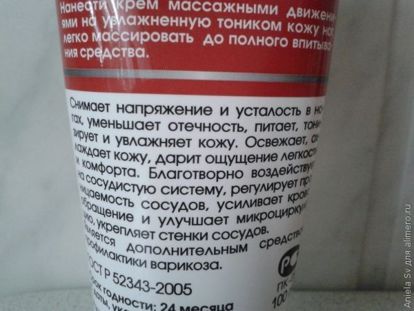 It is recommended to apply massage lines and combine with a refreshing tonic from the same series.
Packaging and appearance
Like the entire bark product series, the cream is packed in a plastic tube in company colors – red and white. The tube is comfortable with a hinged lid, the dispenser is small. Volume – 100 ml. The tube lists the active ingredients, usage tips, composition, and manufacturer promises.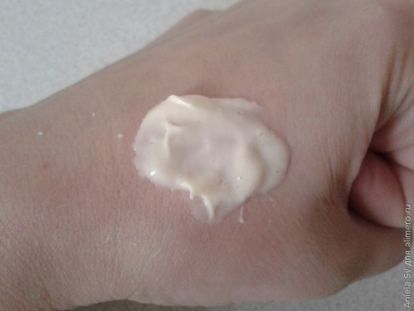 Cream light lemon color, loose creamy texture with unobtrusive light aroma of peppermint.
In the summer I use this cream every time I wear high heels. The cream is applied with ascending movements from the foot to the thigh. The cream pleasantly cools and refreshes the skin, is instantly absorbed, does not leave stains and whitish spots.
Fatigue really removes instantly, the skin softens and moisturizes. I want to really believe that the cream contributes to the prevention of varicose veins, since I am very afraid of this. Therefore, I try to apply the cream regularly.
The composition of water, sunflower oil, grape oil, gingko biloba extract, peppermint extract, linden flower extract, horse chestnut extract, caffeine, menthol, peppermint oil, parabens are present. The composition is very good and full of goodies.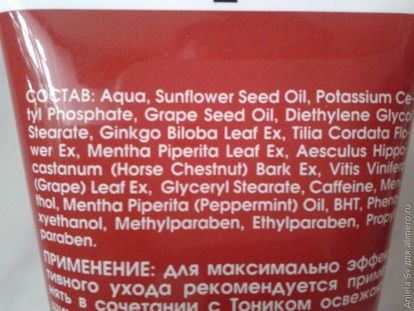 I really like this cream. It really takes off fatigue, tones and refreshes the skin of the legs after a long walking on the heels. I advise all girls to take care of their legs and apply this cream regularly. Moreover, it has a very low cost – 130 rubles.