I recently purchased a hand and nail cream at the pharmacy. Home doctor with chamomile pharmacy. Dazzled by the price and volume of the jar. Therefore, today I want to share with you my impressions of the use of this cream. Maybe someone will come in handy.
To begin with, I really liked the volume of the jar. Such an impressive family jar. Looking at the image of chamomile on the bank, I thought that it was only mentioned to attract attention. But it turned out that she really is part of the cream.
One of the components of the cream is really chamomilla leaf extract (chamomilla recutita leaf extract). This made me very pleased, because chamomile is a good antiseptic and has regenerating properties, that is, it is able to restore damaged skin. And this is very important, especially in winter. Chamomile also softens and soothes the skin.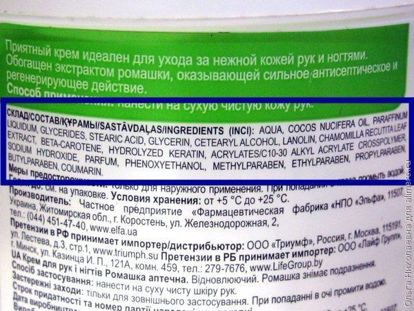 Hand and nail cream is designed to care for the delicate skin of the hands and nails.
This cream is suitable for daily use. Apply it to dry clean skin of hands.
A jar of 250 ml, this cream is enough for me for a long time.
Manufacturer – Ukraine (factory of natural cosmetics Elf).
I use this cream for only two weeks. But I really liked him. Although, I did not expect for such money to get something worthwhile. Very pleased with the smell of the cream, it smells like chamomile herb pharmacy. Like I just made a decoction out of it.
Cream has a pleasant texture. The color of the cream is not pure white, but a little yellowish. Which again proves that it contains chamomile extract.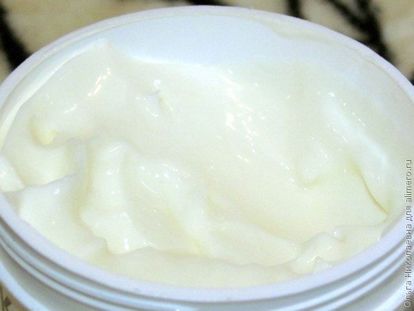 Apply easily, though not quite lightning absorbed. But when absorbed, does not leave any discomfort on the skin or feeling greasy. After applying the skin becomes smooth and soft to the touch.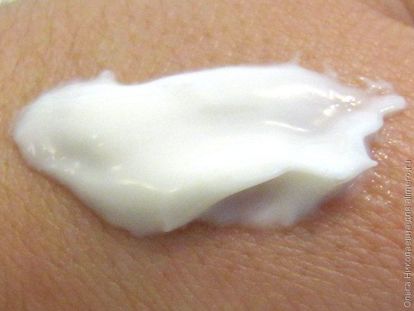 Cream well helps to fight dry skin, reduces inflammation and irritation. It also really heals minor wounds and cuts (tested on the hands of her husband). I did not find any minuses in this cream. As for me, some advantages.
Cream was very pleased. It really restores and softens the skin of the hands. It smells very nice (especially lovers of natural smells will like it). Economical to use. Now this cream is my little home assistant. And the price is very affordable, which also pleases. I would never have thought that a cheap cream could be so good. I can safely advise everyone!