I don't really like winter, at least our Far Eastern one, because we are extremely cold and have high humidity outside. Needless to say that in such a weather for the lips need careful care.
If you relax for just a second, go out with your lips not in make-up to the street, they immediately begin to bleach, the corners of the lips crack. Often the same problem occurs in winter and spring, when avitaminosis is exacerbated.
When this does happen, I use several methods to clean up the sponge quickly.
Coconut oil

Recently, this is my favorite remedy for many troubles. Coconut oil incredibly moisturizes the skin. Excellent fights redness, peeling. If the corners of my lips begin to crack, I immediately put it on the problem areas. Usually, through a couple of applications, all problems pass.
Vitamins are important too

Often, cracked corners of the lips can signal avitaminosis. Therefore, for the prevention I drink vitamins of group B, vitamin C. They not only prevent cracks in the corners of the mouth, but also improve the overall condition of the body.
Also, in the pharmacy, you can purchase vitamin A in ampoules and rub it into the corners of the lips. Helps, checked!
Lips are thirsty too!

Dryness and cracks in the lips can signal that there is not enough moisture in the body. I try to consume 2-3 liters of liquid per day. This and to preserve youthful skin well, helps to avoid cellulite, and lips dry less!
Hygienic lipstick

I try to always keep hygienic lipstick on hand. One is in my bag, the other is always in my pocket. Periodically, I paint her lips, which, firstly, gives them a beautiful shade (I use a hygienic with a reddish tinge of nivey), and, secondly, protects my lips.
Natural oils

Well help from cracks natural, essential oils. Sea buckthorn oil, avocado, rosehip, olive, they are all very nutritious and, therefore, allow the lips to recover more quickly.
Folk remedies

I remember once, after reading reviews on the Internet, I tried to smear my lips with butter, but I didn't like it) Feelings are not the most pleasant, it's better to use ethereal, they smell good and taste not so nasty.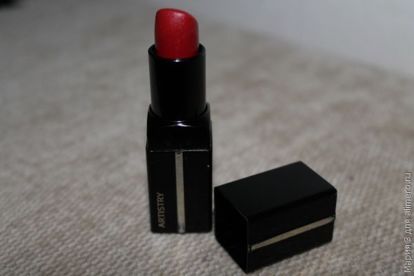 If the problem of dry and cracked lips bothers you, then constantly moisturizing them, consuming vitamins and enough water, you can get rid of this problem forever.
And yet, lick your lips in the frost less, do not aggravate the situation! )