By the nature of my work, I often spoke in the same girl. We developed a pleasant, friendly relationship with her. One day she suggested that I try Amrit's manufacturer's Chantal cosmetics.
My friend urged me that Chantal cosmetics are made from natural ingredients. I had never heard of this makeup before, but she convinced me to buy a few products for testing.
Since the prices for Chantal cosmetics were low, I took three products: toning lotion with grape seed extract, a fruit mask with a revitalizing effect and a multifunctional foot cream.
The composition of the lotion, mask and foot cream
Chantal Toning Lotion sold in a 200 ml bottle. Using a spray bottle on the cap is very convenient to apply it on the face. The lotion has a fresh smell. It cleans and tones the skin of the face, and also restores the hydro-lipid balance of the skin.
The composition of this cosmetic is grape seed extract. After applying the lotion on the face, a pleasant freshness is felt. Nice face lotion.
Face mask I bought it because it has a whitening effect. I have a pigment spot that occurred after the first birth. I thought using a mask to whiten it. The effect of bleaching the mask in practice turned out to be small.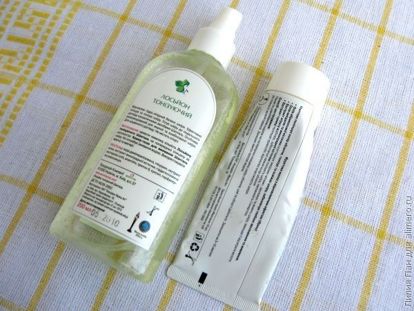 Mask Chantal perfectly moisturizes and tones the skin of the face. The composition of the mask is really natural. It includes: apricot kernel oil, almond and grape seed oil, strawberry and gooseberry extract. After applying the mask, I noticed that it really improves the complexion and restores its elasticity.
The mask has no pronounced smell. She has the usual smell of cream, unremarkable. The texture of the mask is thick, but it is easily smeared across the face. Mask absorbs quickly.
I use a scrub before applying the mask. Then I put on a Chantal mask, and after 10 minutes I wash it off with warm water. In my opinion, the mask copes with its function.
Chantal Multifunctional Foot Cream has a pungent smell. This is due to the presence in its composition of essential oils of fir and mint. They give the cream anti-inflammatory and wound healing properties. The cream contains in its composition more extracts of chestnut and milkweed. I am quite pleased with this cream. It well softens the heels and heals small cracks.
My conclusion – inexpensive cosmetics Chantal has an average quality.
Did you use Chantal cosmetics?