Not so long ago, in one boxed service, I came across a miniature of this cream. I liked it so much that I purchased a full-size version. About my impressions you can read in this topic.
The manufacturer (France) promises to get rid of clogged pores without dehydrating the skin thanks to 4 active ingredients. The thermal water included in the composition further enriches the cream, soothes and softens the skin.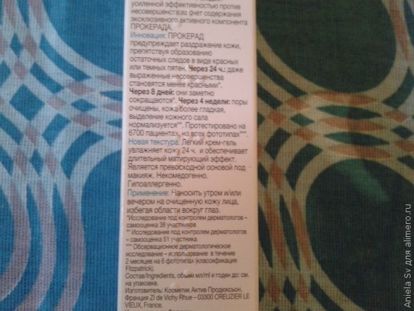 My pores tend to clog when using wrong tones or powder. I, of course, know what means cause this process in me, but I like to try new things, and this costs me with clogged pores. This wonderful cream helps me to fight them, although it is intended for oily and problem skin (let me remind you that it is dry).
So, the cream is enclosed in a pretty plastic tuba with a narrow long nose and a screw cap. Design – standard for La Roche-Posay – white packaging with blue elements – simple and tasteful. In the tube 40 ml.


Cream classic creamy texture, but slightly lightened (I suspect because of the specialization in oily skin) with a pharmacy scent that does not cause my rejection. Cream white, opaque.
I use this cream only in the evenings, as I think. That he does not fit as a foundation for makeup – will roll. I apply immediately after washing all over my face, but the manufacturer advises to use it pointwise (for this purpose, a narrow spout is intended). The cream is easy to apply and spread over the skin.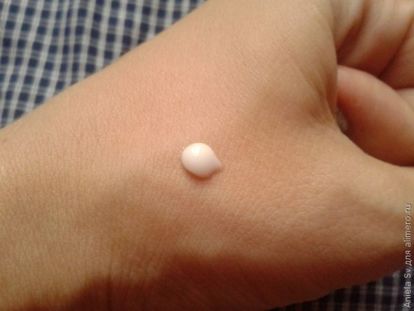 The cream is quickly absorbed, while slightly moisturizing the skin. So that my skin is moisturized, an hour after applying this cream, I apply a serum too.
For 4 days of using the cream, all my clogged pores are gone, cleared, the skin relief leveled out and she did not become dehydrated – cream is a big plus and well-deserved place in my cosmetic bag.
The composition can be seen in the photo. I am attracted to this composition primarily because there are no acids, which are undesirable to use in the summer because of the risk of increased skin pigmentation. Therefore, the cream can be used at any time of the year and enjoy a clean, smooth skin, glowing with health.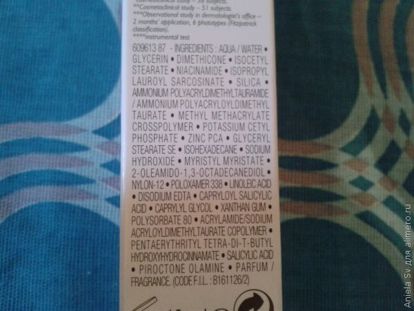 Summary
I love this cream gently and am going to continue to buy it for a prolonged effect. I advise all girls who suffer from clogged pores or inflammations to look at the cream, because, as it turned out, it suits even dry skin when used correctly. I bought the product for 700 rubles in a pharmacy.
I wish you all beauty !!