It has long been convinced that using coconut oil, you can restore split, damaged, brittle and very dry hair. But before using it, I studied its properties.
It is a very popular base oil, known for its efficacy, hypoallergenic and excellent ingredients that help to care for hair, skin and nails. In Southeast Asia, it is considered to be a universal beauty tool since ancient times. Coconut oil can be used in its natural form, as a basis for the manufacture of natural cosmetics.
It contains a large amount of fatty acids and vitamin E (tocopherol). This oil is able to perfectly nourish and moisturize the skin and hair, relieve irritation and itching, help restore damaged cells, protect cells from wind, sun, and cold.
It also has antibacterial and antifungal properties, helps to heal wounds and stimulate immunity.
Mask for the treatment of split ends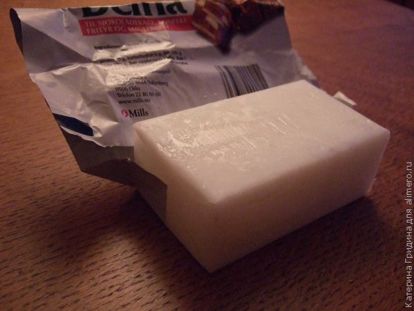 My hair was badly damaged and split over the entire length. I a little warmed coconut oil on the water bath and applied it all over the hair. She put a warm towel on her head. The therapeutic effect comes after forty minutes. After that, I washed my hair twice with my regular shampoo.
When the tips of the hair split, just a few drops
1. You can apply coconut oil to wet hair, coming out of the shower. To do this, I rubbed literally five drops of oil in my palms and put it on the ends of my hair that is damaged. We must try not to stain the oil strands. Before applying, I wring out a little hair with a towel.
2. Sometimes I put coconut oil on the ends of hair before bedtime and wash my hair in the morning.
Hair growth mask
I make this mask of coconut oil and jasmine oil so that my hair falls out less and grows faster. Of course, you need to visit a doctor and eliminate the internal causes of such problems. But, in any case, this tool improves the condition and appearance of hair.
Thanks to coconut oil, the structure of the hair is restored, their elasticity and strength are improved, and brittleness is reduced.
In addition, I use it to restore hair after dyeing. There is one drawback that must be taken into account – the brightness of the hair decreases, because due to natural oils the color shade fades much faster.