On the eve of the New Year holidays, Yves Rocher produces a Christmas collection each year. It includes various creams, gels, soaps. But they combine all these means unusual flavors. For example, this year's hit they had the flavor of Cocoa orange and Cocoa pistachio.
It was on this New Year that I was presented with a set of Yves Rocher cosmetics, among which was Cocoa-Orange shower gel. About him today and I want to tell.
Now, at the beginning of the summer, he is no longer to be found on the shelves of stores (if only he hasn't been lying around somewhere). But after six months, I am sure, a similar perfumed gel will definitely appear. After all, he enjoys wildly popular, and not without reason!
The appearance of the gel
The gel is packaged in a clear plastic bottle. The volume is not small – 300 ml. The tuba itself is quite comfortable – in a wet hand in the shower, at least it does not slip. The lid is a bit tight in my opinion, and closes with difficulty.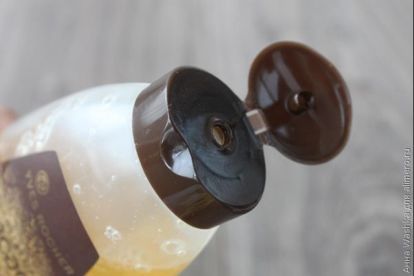 The color of the gel is a pleasant moderate orange, do not tear out your eyes. The consistency is quite liquid, which affects its consumption – you have to pour quite a lot of money on a sponge. I am not very accustomed to such a liquid structure, usually all my gels are thicker and denser.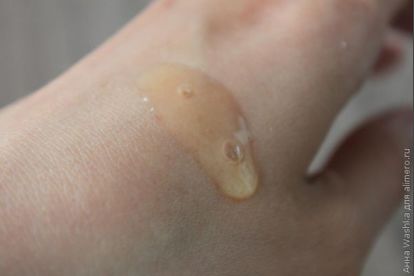 Gel impression
With its direct responsibility – to whip into the foam and wash – the gel copes very well. He foams fine. The foam is thick and fluffy. Does not settle for quite a long time. It can even be used as bath foam.
It is washed off the skin rather quickly, and there is no feeling that the remedy is still on the skin after taking a shower.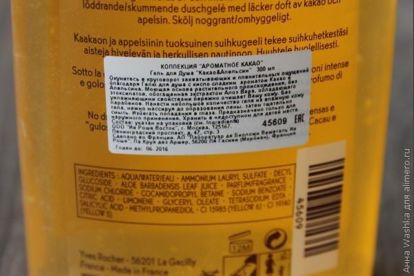 And now about the smell
About the aroma of this gel is to talk separately. After all, this is his most important feature. The smell is just gorgeous! It smells really New Year – chocolates with orange filling, or chocolate cake with an layer of orange jelly. In general, it is very, very tasty!
What I liked the most was that there was not even a hint of some kind of unpleasant chemical notes, as is often the case with strong-smelling agents. The smell is very natural and gentle, not strong.
The only drawback of this fragrance is that after foaming the smell disappears. The foam itself no longer smells so tasty and sweet. Just remains the smell of ordinary soap.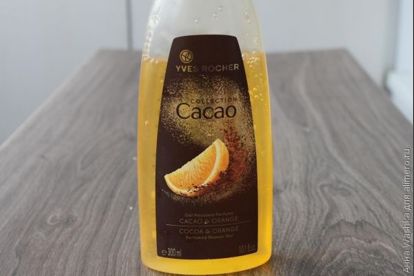 On the one hand, it is frustrating. But this smell is not boring, not annoying with its intrusiveness. Therefore, I want to open the bottle again and again.
I really liked the gel, especially its smell. So if you are a lover of oranges and cocoa – then it is for you! Moreover, the price is more than democratic – in the winter it cost about 100 rubles.