There are some products in Yves Rocher that I have never used. For example, never ordered a hand cream. But this year I chose one of the New Year collection with the smell of orange and cocoa. I will tell you about my impressions.
Packaging and Design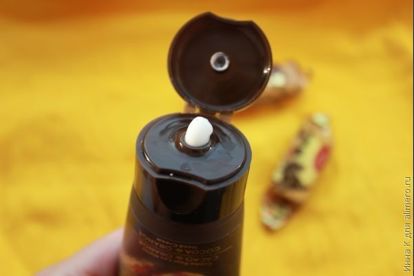 The fact that this cream from the New Year's collection can be seen immediately. The color of the package is chocolate, an orange slice, cocoa and something golden are drawn, which make you think about the upcoming holiday.
The design is concise, the flip cover opens with little effort, but nails do not have to break because of this.
Composition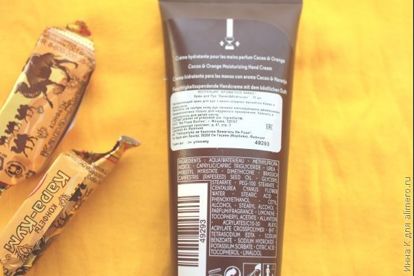 The package contains the composition in English. In principle, I found nothing dangerous and harmful. Although of course I search for only those words that I know – parabens, SLS, etc. Just do not have them.
Because of the smell, I bought the cream and it was delicious! It smells of chocolate and a subtle orange smell is mixed with it. It is written that the aroma is sweet and sour, but I would not say so, there is little sour in it. If cinnamon was added there, it would be absolutely good.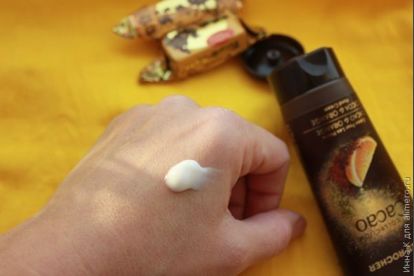 The color of the cream itself is white, the consistency, in my opinion, is watery. In general, I like the hand remedies to be fat and for a long time to protect and leave the skin soft. This product is immediately absorbed after application, and after 5 minutes I don't feel it. The operation has to be repeated again. Maybe for someone it's a plus, but not for me, because In winter, this moisture is not enough.
The volume of the cream is 75 ml. And its cost is 99 rubles. Not much and not enough. There are our domestic means, such as Cornflower or Velvet Pens, which are cheaper, but by their properties suit me better.
Once again, only the scent of this willow cream can be made to buy this cream. But since A product from the limited collection, it is unlikely to be done. But his main action – hydration did not suit me.