Scrubs, tonics, lotions … Dozens of cosmetic brands. How much time and effort we spend in search of products that cleanse the skin of the face. And the money? After all, a good tool and is not cheap. But, if you think about it, wonderful cleansing masks can be made from very affordable components.
I already wrote about the beautiful masks for the skin, which is the basis of the oatmeal. Today I want to share a couple more recipes. Such masks remarkably cleanse, nourish and tone up the skin of the face. But do not overdo it – between the procedures take a break for 4-5 days.
Since I have a combined face skin, I choose the appropriate masks. The undoubted favorite for me is a mask of hercules flakes. Usually, I steal a dessert spoonful of flakes with hot water (so that the water just covers the oatmeal a little). I leave it for 6 minutes to cool a little, and grease my face with such gruel. Leave for half an hour, wash off with warm water.
Sometimes I add a teaspoon of lemon juice or the protein of one chicken egg to such a mask. But in the spring, when the skin needs to replenish the supply of vitamins, you can supplement the oatmeal mixture with the pulp of persimmon or banana. The effect is amazing! If you are the owner of a more dry skin, then oatmeal for a mask, you better zaparivat milk, and the procedure is reduced to 10-15 minutes.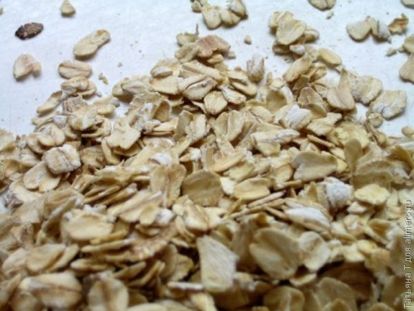 Flour. Wheat, rice, corn or even potato starch. From all this you can make wonderful masks for all skin types. For example, with oily skin, any of the above ingredients (1 spoon) must be mixed with fresh cucumber or tomato juice. If desired, the juice can be replaced with any low-fat sour-milk drink.
The gruel should be of such thickness that does not spread after application to the skin. Add in the egg white and a little lemon juice and hold the mask on the face for 10 to 30 minutes. Rinse slowly with water at a comfortable temperature.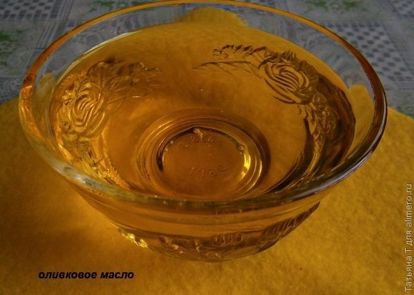 For skin prone to dryness, oatmeal mixed with whole milk or cream is most suitable. And if you add a little bit of olive oil and egg white to such a mask, then the skin will receive additional nourishment and hydration.
That's all for today. Choose an option for yourself, try and share your impressions. Next time I will share with you recipes of masks from medicinal herbs, potatoes and eggshells. Interesting? See you then.
Have you tried to clean the skin with such masks?