Each of us daily cleans, moisturizes or vice versa nourishes our skin. Today I want to tell you about three Vichy products that I use for this purpose. I want to say at once that I really like using them.
PureteThermale– micellar makeup remover 3 in 1
Convenient to use. Well removes makeup, do not need to rub the skin once again, especially for the skin around the eyes. It is not necessary to wash off, it smells good, it looks like water. After use, there is no feeling of discomfort on the skin, but rather a feeling of cleansing, freshness.
Suitable for sensitive skin. Apply with a cotton swab.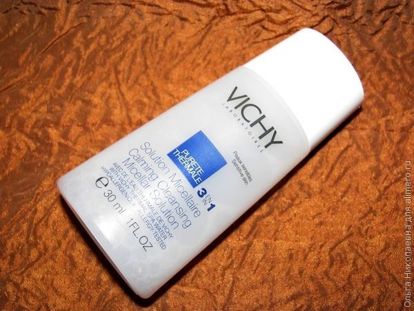 Main components: thermal water, gallic rose extract, panthenol (provitamin B5)
The average cost per 200ml is 392 rubles (98 UAH).
I use this lotion almost daily and I really like it. Very light and gentle, enough for a long time, I advise you to try.
EauThermale– thermal water (spray)
Thermal water is generally a wonderful thing. Eliminates irritation and redness on the skin, I often use it after shaving intimate areas, no irritation, although the skin is very sensitive. It also helps in the summer when the face begins to sunbathe and becomes very sensitive for a while. After applying it, it feels like your face has been drinking water.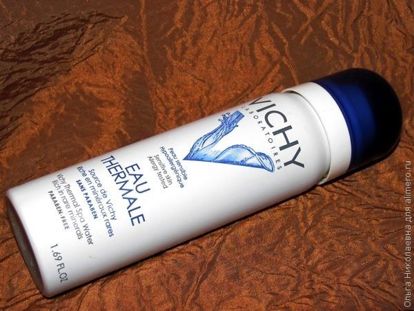 Very convenient and the fact that it is in the form of a spray. Apply to cleansed skin, excess clean with a napkin. Odorless. Instantly moisturizes.
Main characteristics: 100% pure thermal water, contains no preservatives, odorless, pH – neutral.
The average cost of 150ml – 284 rubles. (71 UAH.).
I always have thermal water, no matter what kind of cosmetics I use.
AqualiaThermal– moisturizer for normal and combination skin

I will say from my own experience that this cream perfectly moisturizes the skin of the face, it is instantly absorbed, has a pleasant light odor.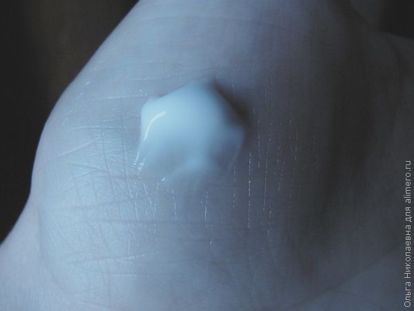 After applying the skin becomes smooth and silky.
Does not leave greasy. It is applied in the morning and in the evening on cleansed skin, but I often apply during the day if I feel that the skin needs to be moisturized. I do not observe minuses.
The main components: hyaluronic acid, thermal water Vichy 10%, aquabioril (a polysaccharide to retain moisture in the skin), does not contain parabens (used as preservatives).
The average cost per 40ml – 520 rubles (130 UAH).
Great cream, take myself 3 times.
My opinion
Often I have problems with cosmetics, very many do not fit, even from Vichy products. Therefore, I am constantly looking for something new. But these three tools were perfect for me, I just can't get enough of it. True, if you buy them all three together, it turns out a little expensive, but they never end at the same time, which pleases.
What kind of moisturizer do you use?