I love natural cosmetics. Washing my face with an extract of chamomile flowers or peeling oatmeal facial brings me no less joy than buying a new jar of expensive cream.
Perhaps this is my grandmother. My grandmother was a woman of rare beauty. And she managed to preserve her beauty until the late years. One of its secrets is clay and masks from it. She used clay very differently, depending on the condition of the skin and even the season.
It was with her help that I got rid of teen acne. And the clay, it turns out, cellulite destroys.
What is so good clay masks?


The unique properties of clay are due to its mineral composition. After application, the skin becomes more elastic, toned, toned. Its color and general condition improves, wrinkles are reduced.
Clay can be of various colors: white, blue, green, pink, red, yellow and black.
All recipes for homemade cosmetics shared by my grandmother, I scrupulously wrote in a notebook. Some recipes have undergone changes, something suited me, something not so good.
Today I will tell you the best, in my opinion, recipes for clay masks. All masks are checked by me for years.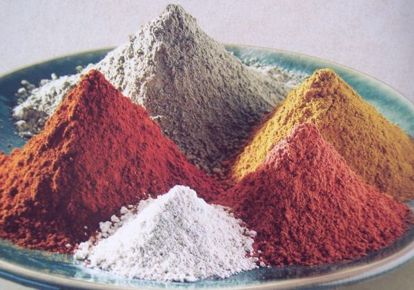 Clay mask recipes


First you need to remember that it is better to mix the clay mass in a glass or ceramic dish with a wooden spoon. Water needs to add so much to get the consistency of sour cream.
Rinse off the mask with warm water and after applying, lubricate the face with a nourishing cream. So.
1. 2-3 drops of lemon oil dissolve in 1 tbsp. olive and pour in 2 tbsp. dry clay. Stir. Fill with warm non-carbonated mineral water and leave for 30 minutes. Stir in the yolk and apply the mask on your face until it is completely dry.
This mask perfectly cleanses the skin, whitens, reduces black spots and tightens pores, and at the same time does not dry.
2. From acne, my grandmother made such a mask: 2 tbsp. Clay (usually black or green) mixed with a bag of dry yeast, filled with warm water and added cucumber grated on a fine grater.
3. If I get redness on the skin, I mix 1 tbsp. white clay with 1 tbsp. jojoba oil, insist with water for 20 minutes and mixed with cottage cheese.
It perfectly removes all inflammation and redness, the skin becomes silky, a beautiful blush appears. It is useful to do if you are going to any event.
These are just examples of masks. Strictly follow them is not necessary. Try with different colors of clay, add different ingredients, look for what suits you!