Not so long ago, a wave of negative reports about various unhealthy supplements, which are habitual for us with cosmetics, are filled on TV. In the case of deodorants, aluminum salts were recognized as the main enemy.
I thought about the choice of the most harmless deodorant in that period when I was just beginning to breastfeed my daughter. I want to talk about my experience in finding such a deodorant in this topic.
Roller Deodorant DEODRY Bshagging coolness (50 g)
Initially, my choice fell on this deodorant, primarily due to the fact that The Body Shop is located in a shopping center closest to my house and the price for it, compared to similar brands, was more or less appropriate. It cost 250 rubles and seemed to me quite economical.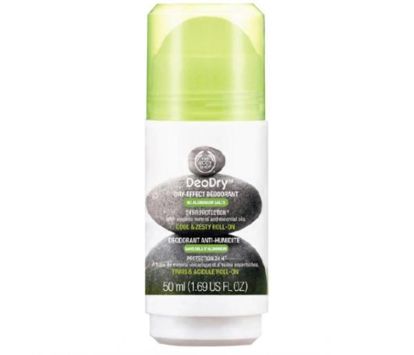 Composition of deodorant: mineral powder of volcanic origin, essential oils, aloe vera.
When buying, the smell was pleasant, not sweet, with woody notes, just the way I like it. But later it turned out that the fragrance of a deodorant and the one that smells of you later are two diametrically opposite differences.
I did not smell, but just smelled indescribably nasty smell, like from a gray goat, I apologize for a not very literary expression. In general, as disgusting as with this deodorant, I never smelled.
I was sorry for buying a new one and as a result I didn't use anything at all for some time. The smell was noticeably better than with The Body Shop The invigorating coolness.
Later, after reading reviews about this wonderful tool, I realized that I was not alone in my opinion and regretted that I had not done this before. So my first experience was extremely unfortunate.
Natural, odorless natural deodorant (120 g)

I liked this deodorant. I bought it in the chain constellation of beauty for the summer and, to be honest, I was afraid that I would let it down. Therefore, in stock was still a stick from Garnier, which was not useful.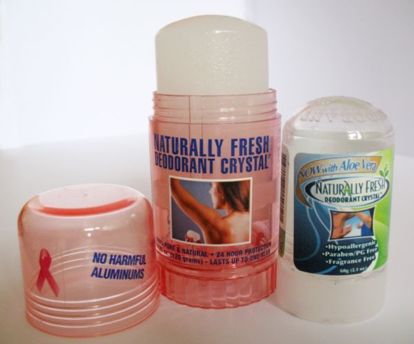 First, on trial, I bought a small package of 60 g, which also cost around 250 rubles. I used it a little less than half a year, and it would be enough for the same amount, but I accidentally dropped it in the bathroom and it split into several pieces. Therefore, now I have bought a large package of 120 g (the price is 409 rubles).
Composition of deodorant: mineral salt, alum.
Application Tips:
Ideally, it is necessary to use it in the evening, after a shower, soaking the deodorant tip with water. But I sometimes forget to do this and use it as an ordinary deodorant in the morning. The effect of this does not get worse.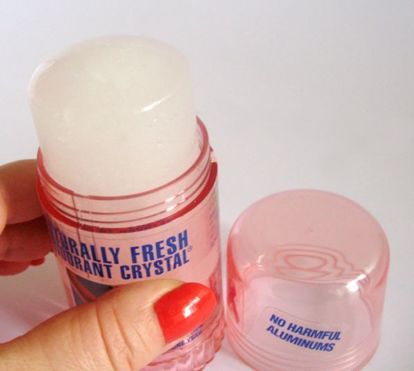 The manufacturer claims that deodorant provides 24-hour protection, leaves no residue on clothing, does not cause irritation. I agree with all the listed points, except that the protection for 24 hours is not always enough.
But, in fact, it lasts longer than anything I've tried before. And I used the usual pop marks like Rexona, Dove, Garnier, Lady Speed ​​Stick. The duration and effect of this deodorant is still the best.
But its analogue from L'Occitane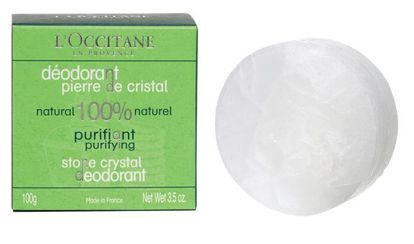 The composition is 100% identical, the format is less convenient for use (a usual cardboard box with a piece that looks like soap in it). Probably, to use it, you need to think about where to put it and where to store it, find a suitable size soap dish or something like that. And, probably, it is not very convenient to take it with you on the road.
I did not use this remedy, since such a deodorant costs 1070 rubles (a package of 100 g). I do not see the point in such an overpayment.
My choice is 2: 0 in favor of a deodorant from the Constellation of Beauty.