Dark circles under the eyes do not please anyone. I am also not very pleased to see my face with such an appendage. I have no problems with my kidneys, but, nevertheless, there are bags under my eyes. To hide all these shortcomings, cosmetologists have come up with an excellent way out – a corrector under the eyes.
The Garnier Caffeine Roller is a light tinting agent that can hide dark circles under the eyes. I now use a caffeine roller from the company Garnier. He also needs to remove a little swelling and swelling.
Package and price
Means is in a tube, of 15 ml. The cap on the thread. There are no complaints about packaging. Very comfortable, compact. Easily fits in beautician. You can buy the product in any cosmetic store where Garnier is represented. The cost is about 300 rubles. or 70 UAH.
Under the lid is a metal ball. Probably, he should take off the swelling and fight bruises. Apply a nice tool, there is a slight cooling effect.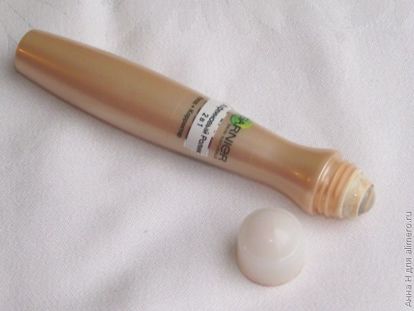 You still have to shade the concealer with your fingers, since the roller does not apply it evenly. In no case should the product be rubbed, otherwise there will simply be no effect. It is necessary to apply only by driving movements, then the disguise is excellent.
I really do not like the strong smell of alcohol coming from the product. As you know, alcohol dries the skin, which leads to premature loss of elasticity, and as a consequence, early aging.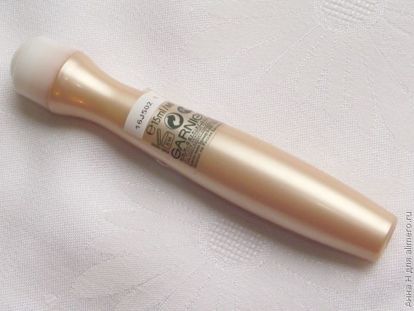 The composition of the product, as for me, is very aggressive with respect to the delicate skin around the eyes. A large amount of alcohol just does not bring beauty to your eyes. As a tinting agent with a cooling effect, it does not cope well with responsibilities, but one big minus crosses out all the advantages for me. I can not recommend for purchase and I will not.
And you use the corrector for the skin around the eyes? If so, how?