By the products of the American company Amway, I am very neutral. On the one hand, I like safety and hypoallergenic means, and on the other, I really dislike it when they impose purchases on me.
The Body Series roller deodorant was presented to me by a friend, she is an independent Amway entrepreneur, and yet convinced me to try this product, especially since she did not want to take money from me.
So, the manufacturer claims that this antiperspirant provides reliable protection against perspiration and unpleasant smell for up to 48 hours. Thanks to the transparent formula, the product dries quickly and leaves no residue. Contains an exclusive moss complex Lichen Plus Complex (which, by the way, for some reason is not included in the composition). It has a balanced pH level.
The tool is available in three forms – roller antiperspirant (50ml), stick (75g) and spray (200ml). The cost of the first option – about 240r. (80 UAH).
Aluminum hydrochloride is present here, with which I had some concerns. However, on the manufacturer's website you can find the conclusion of the state sanitary and epidemiological examination, which indicates that the product is safe.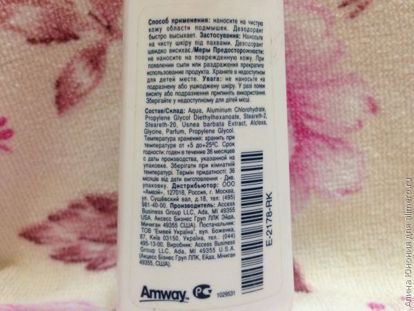 There is also a kind of usnea barbata extract, which turned out to be the usual extract of moss moss. That he is the main component of the above complex Lichen Plus Complex.
Given the fact that I have some problems with increased sweating, first of all I was interested in the effect of protection from sweat stains. And this deodorant did not disappoint me. Yes, absolute dryness is not observed, but the amount of sweat is minimized.
Unlike the DryDry, excessive sweating in other parts of the body during the use of the tool is not observed.
An antiperspirant has a subtle fresh smell that is almost not felt. Therefore suitable for both men and women. True, contrary to the promises of the manufacturer, white marks on the clothes from him still remain. But it dries really fast.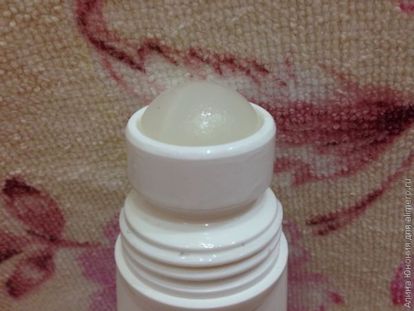 The tool is used quite economically – with the daily use of one bottle lasts a month for 3-4. Personally, after prolonged use of this antiperspirant, I have the effect of addiction: protection against sweating with time has become not so reliable. But after the break (1-2 months), the remedy makes me happy again with its effectiveness.
I can safely recommend the Body Series Antiperspirant Roller from Amway. Especially it will please those who suffer from excessive sweating. For all the time of use (after the gift of a friend, I acquired it twice more) I never had an allergic reaction, only a feeling of freshness and comfort.
And the transparent policy of the manufacturer makes me personally credible. Perhaps soon I will try other Amway products.
Did you use Amway cosmetics?