I am a fan of body care products – creams, butters, lotions. Therefore, as soon as my regular lotion ends, I already have a few extra bottles or jars in stock. Today I will talk about body cream from one of my favorite brands – Organic Shop – with lychee extract.
The manufacturer (Russia) promises a light moisturizing of the skin and saturation of it with vitamins thanks to the organic extract of lychee and 5 oils.
I love the Organic Shop brand, so when choosing a body cream I had no doubt what to take. It was necessary to choose only from fragrances, but since I purchased the cream for the summer, I wanted something exotic – so I acquired the cream with the aroma of lychee.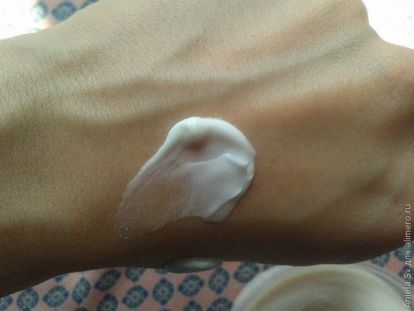 The aroma is berry, natural, not chemical, delicate, but, unfortunately, does not remain on the body.
I use the cream every day after taking an evening shower. I apply all over the body with soft rubbing movements. The cream is applied to the body easily, but to be absorbed, it must be carefully rubbed into the skin. I, accustomed to light lotions, appreciated it – as in the process of applying the cream I make a light massage. The cream is quickly absorbed, does not leave a sticky film. When applied, it smells very good, but the scent disappears quickly.
The cream moisturizes my dry skin very well, makes it soft and velvety, I always want to touch it. I think it will be very relevant for me in the winter.
The composition, as always, pleases the eye: shea butter, avocado, tiara, cocoa, geranium oils – moisturize and nourish the skin. The full composition of the photo with the promises of the manufacturer.
I am very pleased with this cream. He became my favorite. In addition, affordable. I bought my copy for 129 rubles. I recommend all girls to look at this product.
Do you use body creams?