Girls, I am back to you with my favorite series of face masks from grandmother Agafya. This time I bought a blue mask on cornflower blue water (it sounds so beautiful!). About my impressions below.
The manufacturer (Russia) promises deep cleansing of the face, narrowing of pores, elimination of annoying oily shine and restoration of the natural balance of the skin.
Blue clay has an anti-inflammatory and cleansing effect, organic mallow extract gives the skin a protective tone, enriches the skin with vitamins, oatmeal gives a sleek look, water of cornflowers gives skin tone and moisturizes it.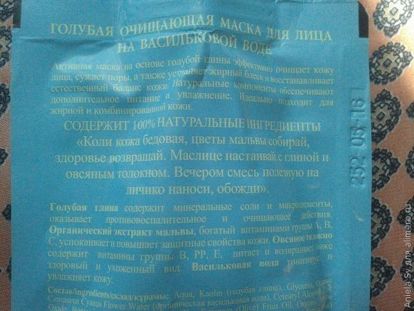 Packaging and appearance
Packing like the whole series – a soft bag with a screw cap and dispenser. Volume – 50 ml.
A package of a pleasant blue color with the signature recipe from Agafya on the reverse side.
As always, the front side shows the active ingredients and the 100% natural ingredients icon.
Clay mask, light blue color, thick creamy consistency, with a pleasant floral aroma.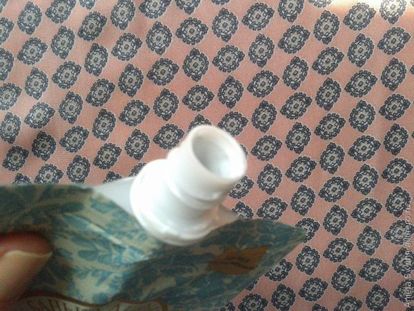 Application and action
Since the mask is clay, I use it no more than once a week. I apply a thin layer on the skin, excluding the area around the eyes and leave for 10 minutes.
The mask due to its creamy texture is easy to apply and distribute. In 10 minutes she has time to dry, so I spray it with thermal water. When you are on the skin does not cause discomfort. Wash off easily.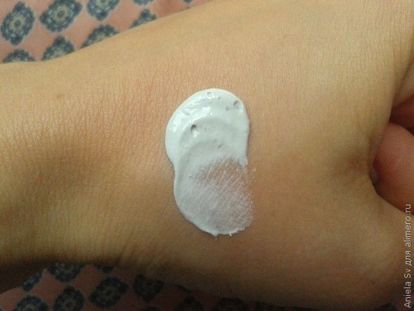 After washing my skin is smooth, fresh, cleansed. Leave all the pollution and peeling. After this mask, I always apply nourishing or moisturizing to prevent dryness of the skin that accompanies me every time when applying clay masks.
Ingredients: water, clay, glycerin, organic cornflower-blue water, olive oil, organic mallow extract, oatmeal. Full composition on the photo.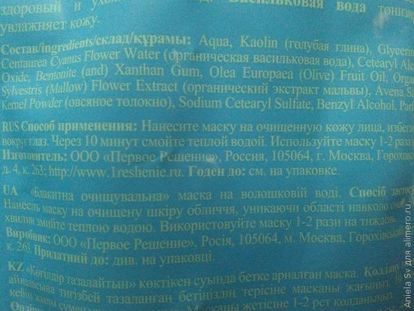 Summary
I really like the mask, I'm happy to use it and go for a new one from the same series. Fortunately, the price allows you to buy these masks without damage to the wallet and to the joy of the skin) I bought my own copy of the mask for 18 rubles. I advise all girls to try this series from Grandmother Agafya – you will not regret!