As you know, mud masks are good in that they pore and dry small pimples. This is especially true for those girls whose skin is prone to fat. Well, what to do to us, whose skin is normal or even dry, and inflammation still appear?
So, I used to dilute the clay myself. I bought it in a pharmacy, mixed it with water and put it on my face like a mask. The option is good primarily because it is budget. That's all the charms of this method ended. Yes, the mask cleared a little inflammation. But at the same time I dried my skin, so that the next day I felt like a snake during a molt.
Therefore, I was tasked with finding a good mud mask, but for normal or combination skin.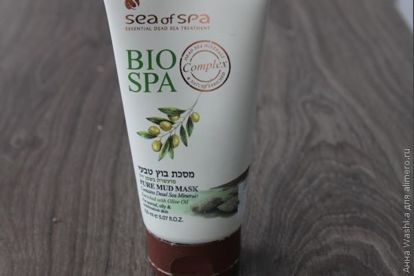 During my regular trip to Israel, I bought a SeaofSpa sea mace with mud from the Dead Sea. It was written on the package that it is just suitable for normal skin, which I needed!
The appearance of the mask
The tube is comfortable, with a hinged lid. The mask smells very nice. Such a sea mud smell, not repulsive and not intrusive.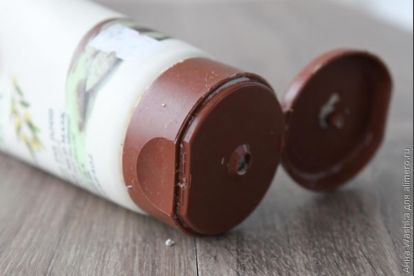 The mask itself is thick in consistency. Squeezed out of the tube with difficulty. In color – uniform gray. In general, the mud is real.
The composition and what the manufacturer promises
The composition of the mask is very rich in various minerals and nutrients, including:
– minerals and dirt of the Dead Sea;
– Omega-3, Omega-6, Omega-9 acids;
– Vitamins A and E;
– olive oil;
– sea buckthorn oil;
– pomegranate extract;
– wheat germ oil;
– algae extract;
– kaolin.

All these substances should promote intensive cleansing and nourishing of the skin. The mask helps to pores, while not drying the skin, maintaining the natural water balance. It should remove oily shine and smooth the skin.
How to apply a mask
The package indicates that you first need to clean the skin, then distribute the mask with a small layer on the face. Wait a few minutes until the mask dries. And it dries out pretty quickly – in 7-8 minutes. And then it must be washed off with warm water.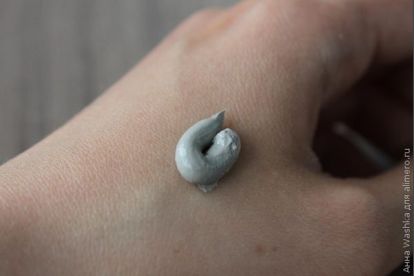 My feelings from the mask
The first thing I noticed when the mask dries out, that there is not that unpleasant feeling of tightness and burning, as from ordinary clay.
After flushing – generally delight! The skin really becomes very smooth and pleasant to the touch.
I use this mask once a week for three months now. And pimples almost ceased to appear! Surely, there is merit and this mask. It costs about 800 rubles. I haven't met her in ordinary cosmetic stores, but it is quite possible to buy through the Internet.