Female breast has always been considered and is considered a symbol of beauty, femininity and attractiveness.
Of course, much depends on natural data. But in any case – to whom for prophylaxis, to whom for correction, I suggest using some of the tips.
Chest, as well as hair, nails, etc., needs constant and regular attention. I'll start with the simplest – swimming.
Daily water treatments

In the process of taking a shower every day, breast care consists of washing with pleasantly warm soapy water and then with cooler water.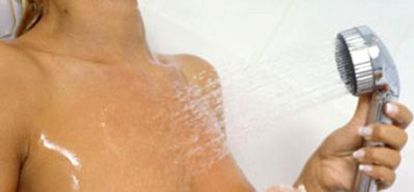 Soap or gel is better to use soft, for sensitive skin, having studied the composition beforehand. It is better to choose those in which there are vitamins and herbal extracts.
Well suited means with an extract of hops, as it contributes to the improvement of skin elasticity and improves the water-lipid balance.
Cosmetic oils, I advise you to use after the evening shower. The thing is that there is a chance to spoil the laundry or things, if the oil is not completely absorbed.
That is why I adapted to this procedure shortly before bedtime. After a shower, gently blot the skin of the breast with a towel, and after a couple of minutes, apply oil in light circular motions.
I always use what I have on hand. Usually it is sesame, jojoba, olive, linseed, peach oil or grape seed. My skin responds well to them.
But if you plan to use oils for the first time, then it is better to be safe and make a sample of oil on the wrist. If during the day there was no allergic reaction, then everything is in order.
Do not need to use too much oil. I know from experience that this is a fairly economical product. I apply it a little bit, rub it, then add a little more if necessary.
After application, it is desirable for at least 5 minutes to let the oil soak freely. And after wearing a pajamas, shirt or robe.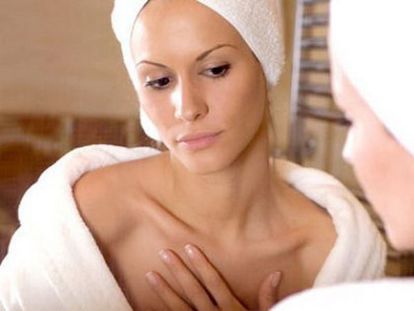 By the way, such care is also an excellent prevention against stretch marks! And if they already exist, it will help, if not remove completely, but still improve the overall look.
Masks for breast elasticity
Of course, for breast skin care, there are many masks, both homemade and cosmetic. As well as serums, creams, etc.
In my opinion, if you buy cosmetics for such a sensitive part of the body, then only the quality and proven experience of others. And with this there are difficulties. But after all, no one bothers to make a mask at home from no doubt products.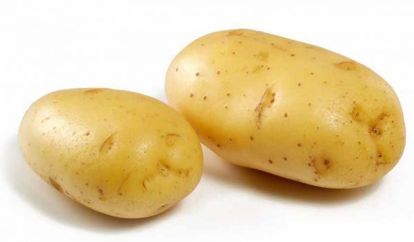 For its preparation will need following ingredients:
– 2 medium potatoes
– 1 egg yolk
– 1 tsp. olive oil
Cooking:

Peel and boil potatoes until ready, mash. Add yolk and other ingredients to it. Stir until smooth.
Apply on a clean gauze (I fold in several layers) and apply on the neckline and chest. After that, I recommend to lie down for 15-20 minutes in a comfortable posture and relax to the music … something of relaxation =)
Most often, I wash my mask off with pleasantly warm water. But when there is time and opportunity, I do linden flower infusion and wipe them skin.
And I prepare this wonderful infusion as follows: 3 tablespoons of linden flowers pour a glass of hot boiled water (200 ml), cover with a lid and put the dipper with the contents in a water bath.
Boil over low heat for 15 minutes, then let cool (40-50 minutes is enough), filter into a glass. The remaining free space (up to 200 ml) is filled with warm boiled water.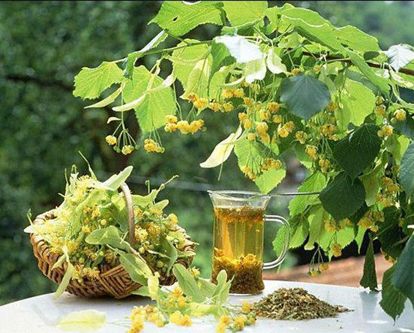 If you put the infusion in a cool place, you can use it for two days.
The effect of the combination of this mask and wiping with a lime extract is wonderful – the skin of the breast becomes smoother and more elastic. And due to oil, honey and yolk, moisturizing and nourishing sensitive skin occurs.
Do you have your own secret beautiful breasts?