Many probably know what BB cream is. Some time ago, this cream was a real innovation in everyday makeup. Many well-known brands began vying to release this innovation, invented by Koreans. But, oddly enough, all these creams are different from each other. Although the properties they invest the same.
– moisturize like a good day cream
– mat and hide flaws
– rejuvenate and perform therapeutic function
– protect skin from harmful effects
At least these four basic parameters are usually stated by manufacturers regarding such products.
I have already managed to try three BB-cream of different brands. These are Garnier, Skin Energy and BB Cream from Ivon.
Garnier I used only a couple of times, because he was in probnichke. I was indifferent to him, because after applying this cream my skin began to peel off.
I bought skin energy from simple curiosity. Cost it cheap, one might say, almost for nothing. And it became wildly interesting to me what functions this cream performs and whether it performs at all, and I bought it.
This cream performs a protective function well and, oddly enough, smoothes wrinkles, but at the same time tightens the skin. Feels light mask. Also this cream does not mask well. Therefore, he got into the far box. In general, Skin Energy Cream works on as much as it costs.
And now about the main culprit of my topic. About BB-cream from Avon
I have been using this cream for a year now, and I really like it. His only drawback, which was noticed by me, is a change in properties for the worse during frosts and winds. The skin on the face is blue, the cheeks are cold, and there is some kind of dampness on the face. With the usual foundation cream this does not occur.
So at this time, I use Avon's soothing cream foundation. By the way, very good tonalnik, which soothes irritated skin. Before the advent of BB cream, I used it for 3 years and now sometimes I also use it.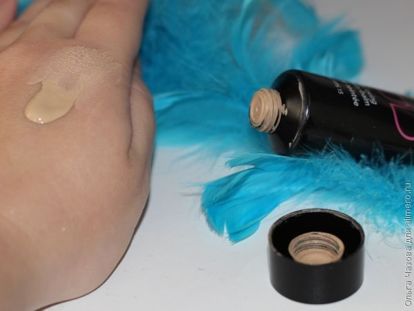 The advantages of this cream:
1. Well moisturizes.
2. The tone is distributed evenly and adapts to the natural skin color. It can even be applied dotted on certain areas, and then a little smeared – no borders will be visible
3. The cream is well protected from the sun. I experienced it even during tanning. It so happened that it was not possible to wash off cosmetics. That day my shoulders and back burned badly. And the face was all right. Appeared a nice beautiful tan.
That is why I use this cream. It is almost over, and so I decided to order it again.
Have you tried this cream?