I try to look good, but I always want to correct my beauty. Like any woman, I want to make a haircut, styling, manicure … In general, all sorts of procedures that bring a lot of pleasure. I took it as a habit to bring myself in full order for the holidays. Now by February 14th.
It's no secret that men love with their eyes. And, you know, they don't care how we look. My husband, for example, makes comments on the appearance of not only me, but also his relatives. Of course, outsiders are not concerned. But when his sister looks unimportant, he hints to us that we go to the salon or sign up for a manicure.
I have an understanding. Give money, send somewhere to set the mood, he will sit with the baby, prepare to eat. In general, gold, not a husband. That's why I try to look good for him, to dress beautifully, especially at home. I am on maternity leave, but at home I do not lose heart: I knit, sew, invent original things. I plan to sew something for myself at home.
I have long wanted to change something in the image. Husband likes long hair. Therefore, I can not decide to cut them. He told me right away that there would be a scandal. The maximum that I do is to cut a fringe, change hair color or do a haircut. This time I wanted a coloring. And I will leave my natural color, but I will also add some originality. Already signed up for my master and am waiting for reincarnations. I will make laying and I will be the most beautiful!
I believe that a well-groomed girl should be such to the tips of the nails! And these same marigolds should be beautiful. Naturally, nobody canceled homework: I wash the dishes and the floors, and always clean everything with different means. I just try to always work in gloves to keep the manicure and youthful skin of the hands. After all, skin is very susceptible to various chemicals, including powder and detergents.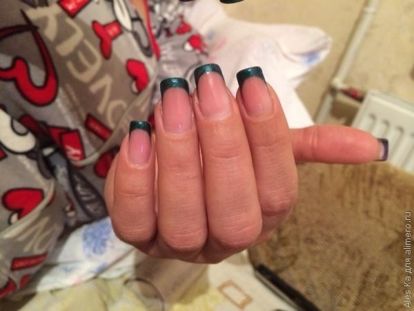 Earlier, when time and money allowed me, I visited the salon. Did the face cleaning. Now I just clean the pores deeply at home with scrubs. Then I make masks and just smear my face with cream. Sometimes I indulge in homemade masks. That will make a banana mask, then feeding with oils.
Clean, beautiful, healthy skin is the key to success for every girl. I always achieve an even complexion, I want to have no wen on the face, irritation, black dots. And soothe the skin easily. You just need to choose a makeup that really helps. And of course, do not forget about a light, beautiful make-up!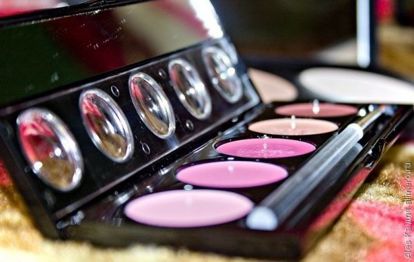 It seems to me that romance should never leave a relationship. If at the beginning of our life together we organized romantic dinners by candlelight, we prepared different surprises for each other, then we want it to be when we grow old and are completely gray. Romance for me is exactly what feeds relationships, does not make them boring and monotonous.
And how are you preparing for Valentine's Day?