In the mornings, I prefer to wash with gentle light means. Often my choice falls on foam skins with pumps, which are not necessary to additionally churn in hands. Today I will talk about this skin from the brand Arnaud.
The manufacturer (France) promises a rich airy foam that cleanses the skin of the face and neck, further nourishing it.
The product is suitable for all skin types, including sensitive. It relieves the skin of toxins and oxygenates.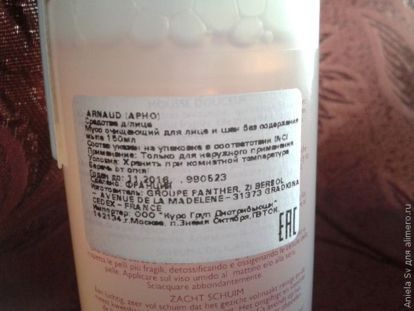 Packaging and appearance
The foam is in a plastic bottle with a pump dispenser. The foam inside the bottle of a positive light pink color reminds me of a grapefruit. The pump is made of high quality, also plastic, with a transparent protective cap on top. Volume – 150 ml. The bottle is comfortable to hold, it does not slip. All inscriptions are made with high quality, do not climb when applied and used with wet hands.
If you press the dispenser, a small amount of foam is dispensed. For a complete cleansing of the skin I press 2-3 times. That amount is enough. By the way, the first use of the dispenser does not immediately give out the foam – this means that no one used the product before you, and this leaves extra air. The aroma is light, subtle, soapy.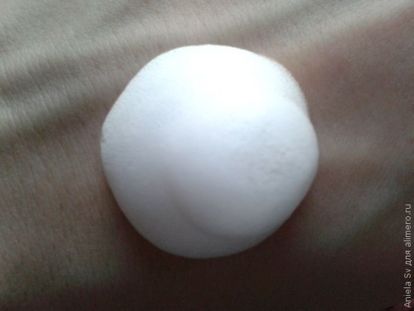 Act
The foam keeps its shape, does not fall off. It is easily washed off with water, leaving no discomfort and stickiness. The foam gently cleanses the skin of the face, I use it only during the morning washing to wash off the remnants of night cream. Therefore, I can not say anything about make-up remover. It seems to me that she will cope with easy means. I use more serious tools for evening make-up remover.
After applying the skin does not dry.
In the composition of the water, sorbitol, castor oil, perfume, soft surfactants, parabens. In the composition there is nothing natural, some chemical components.
I like this foam with its airy texture and delicate action. For the morning washing, she ideally suited me. I recommend everyone to try. Cost – 789 rubles without discount.