It seems to me that problem-free skin does not exist in principle. Someone more, someone less, but some alarming symptoms from time to time make themselves felt.
My skin is sensitive. Windy weather, hard water, improperly chosen tonic – all this usually affects peeling. Well, during the PMS period, anything can come out at all.
In all these cases, when I'm not lazy, I make anti-inflammatory masks. I cook them myself. I prefer to minimize the contact of the skin with various chemicals. At least as long as it allows age. And then – it will be clear!
I use several options for the mask, depending on what ingredients are currently at home and what effect I want to get.
This mask helps me out just on the eve and during women's days, well helps with acne rashes.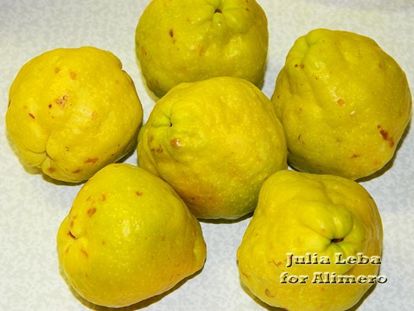 I rub a juicy quince fruit on a fine grater and put it on my face, trying to distribute it evenly. Leave for 15 minutes.
Now wash off with water with the addition of lemon juice, and if not, then apple cider vinegar. Concentration in both cases 1 tablespoon to 1 liter of water.
Without my favorite chamomile, I like without hands! So, pour 4 tablespoons of dried chamomile flowers bought at the pharmacy with hot water. I pour a little water in – so much that the mass is thick.
Depending on the situation, I apply this gruel on the whole face or only on the inflamed area, using folded gauze or a clean napkin. I settle in a comfortable position for 40 minutes.
After this time, I take off my mask and wash my face with warm water. The mask is wonderful. The only thing that is inconvenient is that there is not always 40 minutes to it!
And I like this option because it is fast and simple! I cook like this: for 1 tablespoon of sour cream I pour in 10-15 grams of dry yeast, mix it thoroughly. In the mixture, add a few drops of plantain juice, mix everything again and apply on face for 5-7 minutes.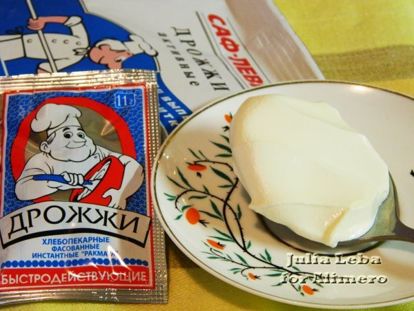 Oatmeal Mask with St. John's Wort
But I have not tried this mask yet, because I forget to buy St. John's wort. But I wrote it out for myself and will definitely experiment with it. First you need to mix the three main ingredients – ground oatmeal (oat-flakes), St. John's wort, and vegetable oil. All in equal quantities – 1 tablespoon.
Then add 5 drops of vitamins A and E there. They are also sold in liquid form at the pharmacy. And I have it all the time, as I add them when cooking homemade soap. In principle, you can do without them, replacing 1 tablespoon of carrot juice.
They say that this mask is good for dry skin, weathering in the autumn and winter seasons. I am sure that it is – painfully good in her composition. I'll try! Join and you to me 🙂