As lucky men, they absolutely do not know about cellulite. And we, girls, regardless of the physique, have to constantly remember him and fight with him. It always surprised me. I used to think that orange peel is only in obese women with excess weight. But it turned out that it is not. Even my very slim girlfriend, if she unsuccessfully puts her foot on his leg, he can be seen.
Why does cellulite appear
The main reason for the appearance of orange peel is a banal metabolic disorder. Of course, excess weight here also plays an important role, it helps to lift cellulite closer to the skin, thereby making it more noticeable, which is why in obese women it is often visible with the naked eye.
Another accomplice is hormones. Puberty – once, pregnancy – two, it was at this time that I was confronted with the fact that my hips became similar to a plowed field. Especially the situation has worsened after childbirth. Then I was seriously puzzled by how to put my skin in order.
The best way to fight is massage, and the best way to do a massage with a special scrub is to enhance the effect. I used to buy a clean line with apricot pits, but then I realized that you can make an excellent scrub itself, which will be no worse than the store, and even better.
When I cook a home scrub, I always use two main components: coffee cake and sea salt. I do not deliberately throw out the coffee cake after making coffee in the coffee maker, but put it in a special container, having dried it beforehand so that the mold does not appear. And I take sea salt in a regular store.
I mix these two important ingredients with about the same proportions, add a few drops of orange essential oil and go to the bath. Already in the bath, I pour a little shower gel into the bowl so that it foams better and is easier to apply, and proceed to the massage.
I start massaging from the knee up, each section is thoroughly wrinkled with my hands, I rub it. Next, I move up the thigh, paying special attention to its back surface. I have exactly the cluster of cellulite. And I finish all the massage the buttocks and abdomen.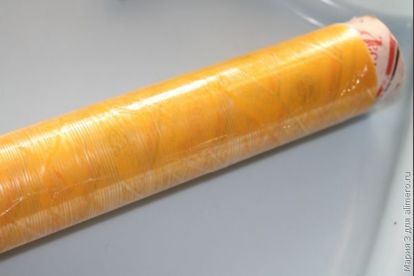 Of course, you cannot solve the problem with one scrub. You need to eat right, play sports, only then the effect will not keep you waiting!
Are you doing an anti-cellulite scrub yourself? Let's share recipes!