In the past, I talked about my favorite night face cream. Now it is the turn to tell you about my ARTISTRY Essentials Day Lotion.
ARTISTRY Essentials Lotion to maintain skin oily balance

Using this lotion is the third step in my morning skin care (after cleansing and toning). This stage is necessary to saturate the skin with moisture, maintain the balance of fat content and protect the skin. Kremushki worth 1214 rubles, with a discount, it costs me 899 rubles.
Composition

The composition of this lotion includes the following active ingredients:
– patented complex Protective Aura protects the skin from aggressive external environment, as well as free radicals (antioxidant effect)
– SPF 15 sunscreen
– Complex TRI-BALANCE, based on natural ingredients from Nutrilite, which regulates the balance of oily skin
Operating principle

The manufacturer promises that this lotion provides reliable protection from the negative effects of sunlight, as well as environmental pollution. Due to its delicate, light texture, the lotion is quickly absorbed into the skin, slightly matting it with the help of special microparticles that absorb sebum.
This lotion is recommended to use for oily and combination skin, as well as for sensitive skin (but you must first try the tool on a small area).
My impressions of the lotion. pros

– comfortable, light texture
– easy to apply and spread over the skin
– has sun protection
– solved the problem of oily skin (of course, in our Far Eastern 37 in the summer he does not cope and we have to use matting wipes in order to remove the oily shine in the T-zone, but in winter, spring and autumn I do not even use powder)
– it is quickly absorbed
– it is good to wear makeup on it
– has an unobtrusive, pleasant, faint smell
– convenient packaging with dispenser
Minuses

For me, this cream is only one minus – its price is high enough, but beauty requires sacrifice. Moreover, the quality of the price corresponds to one hundred percent.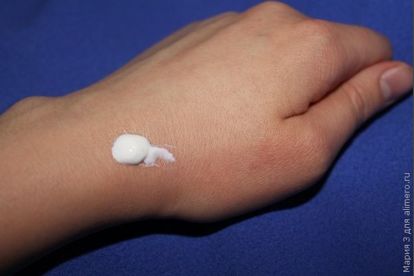 I have been using lotion for the past five years. My impressions are only positive. I am pleased with him. The result of its use, literally, on the face! It perfectly moisturizes, leaves no greasy, slightly mattifies the skin. A 75 ml pack is enough for about 7 months.
Did you use this lotion? If yes, tell us about your impressions!